I haven't seen anything elsewhere on the internet.
Sorry, I'll be playing catch up tonight
Ok, updated the recruiting post at the top of the page and everybody that I could find. From what I could tell, all but 3 guys signed (not counting Jerry Cuevas who I found out decommitted back in October).
So, Colby Casey, Noah Huerta, and Cameron Prayer were the 3 that I couldn't find anything about whether they signed or not. However, all 3 still have their UH commitment tweets pinned to their profile so I wouldn't read too much into it. Everyone else signed.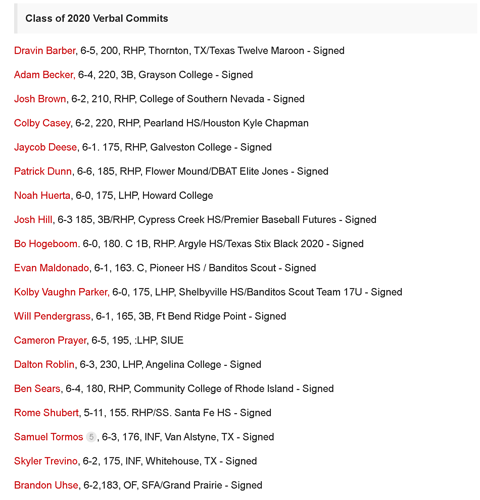 Out of those players listed, can you loosely rank the top 5?