Specifically referring to folks moving on. Any word on Anderson?
Was Anderson rumored to be leaving? He already lost his red shirt, right?
Safety, Boy I would hate to lose him
Oh yea…I went blank on him.
Why would Anderson move on and why would you reference him?
I have not read anything on Anderson leaving. Why was he singled out?
No, no, no…Louie.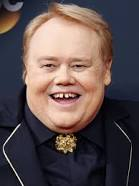 Go Coogs. Peace.
Richard Dean? (Macgyver)
Builds his own transfer portal with clothespin and ball of twine.