Barbados' fastest man leading track to NCAA titles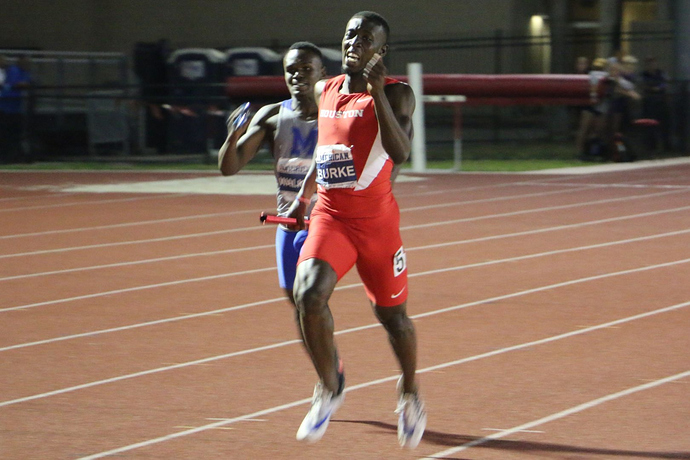 Junior Mario Burke became the fastest person in Barbados last summer. Then he raced more of the world's fastest men before returning to UH having lived many track athletes' lifelong dreams.
After helping the Cougars win the NCAA 4x100m national title last spring, Burke returned to his home nation of Barbados and won the 100m at the Barbados National Championship. This earned him the right to represent Barbados at the IAAF World Championships in London that August.