I'm hoping for Colorado! As for Utah, I'm beginning to think San Diego State has a higher ceiling!
One thing I noticed the last few times I read a Utah message board is they really don't want to be in the same conference with BYU.
You would think that would/could be the new Big XII version of Texas vs. Oklahoma, but guess Utah doesn't see it that way.
Before any talk of the PAC potential implosion, I knew nothing about the Utah fan base. Now, I know enough to know they have a huge level of arrogance for very few reasons, none of them meaningful enough to legitimize it.
I think the two 'Zonas are hard to split up since there is only 1 BoR for them plus Northern AZ.
So my quick guess is —
If B12 Takes 2 — it's Colorado & San Diego
If B12 Takes 4 — add the two 'Zonas
If the two 'Zonas could be split then revise Take 2 to Colorado & Arizona & the B12 stops there.
The Zona schools will come first…They cannot be split…They even have same board of Regents, and will vote as both schools not just one. ASU prez doesnt like it, but he is ALONE. …Arizona is an always top 10 team in BB and their people are ready to jump as soon as we ask them…Also, ASU Phoenix is now top market in PAC…Whatever tv deal PAC cobbles together, it will not satisfy the members. I expect us to snatch Ariz, Arizona St, Colorado and Stanford as we go to 16…Think it will happen before July1.
The PAC12 needs to fire George Kliavkoff and hire Dr. Jack Kevorkian ("Dr. Death"), to euthanize the conference, and let schools decide where they will go.
Aldine and Steve have great perspectives on Arizona Board of Regents. I live in Flagstaff in Northern Arizona so I am not as close to this as Tucson. I am familiar enough with ABOR that I do not think they will split the two. However, the monies being thrown around could change everything
People said the same thing Abington Oklahoma and OSU.
A couple of them have used it pretty prominently the last year.
…that being said you may have been saying that sarcastically and it went over my head
What Fortune 500 companies have used the NIL?
The only industry I could see that type of expenditure being worthwhile for large companies is in the apparel industry.
So maybe Nike spent money on nil
I'm interested to know if other industries have invested.
Phoenix would become the third most populous area in our Big 12. It is an attractive destination and, of course places like Sedona are less than 2 hours away.
If you want a real getaway come to Tucson and after the game take a 4 hour drive to Rocky Point, Mexico. Beautiful white sand beaches, restaurants, sea cruises, etc.
It seems by adding Phoenix/Tucson and Boulder to go with Salt Lake City we would have great road trips, completely different from Waco, Lubbock, et al.
Colorado and Arizona and call it a day…
"Leave after that for 2024-25, and the exit fee doubles to $34 million.
"We can't pay the (extra) amount,"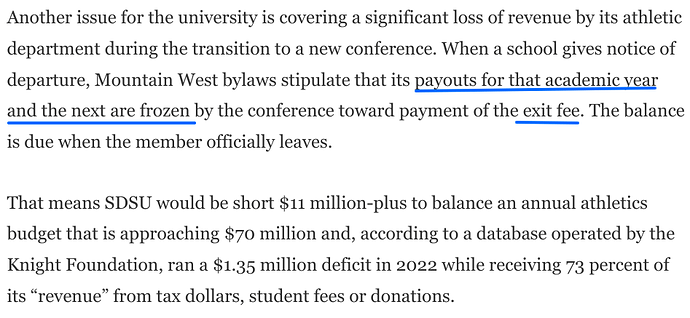 Kurtz & Marchand on how real is CO leaving soon talk.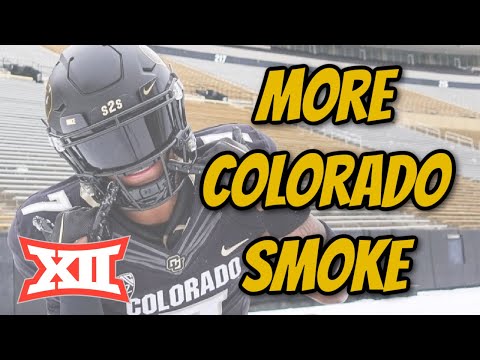 Josh hired on with 365 Sports.
Talking B12 5 days a week.
https://twitter.com/JoshNeighbors_/status/1661847946193715201
Is the B12 in a better position than the Pac?
Lololol
Has a pro 1st baseman got a better chance with a Telemundo weather girl than Pearland?
The 2 hours drive to Sedona is always my favorite when I go to Phoenix. Rent a Jeep Wrangler and you will not regret that drive.
Driving into Sedona is one of the great drives in all of America.
Spectacular. Unique. The vistas stay with you. Has great Restaurants and shops.
Jeep Tours around the area are beyond amazing.
We did the Jeep tours our first time there. Amazing. Not made for anyone with a bad back though. LOL
And if you're lucky, you get to see mountain bikers riding the White Line trails on the mountain. Talk about daredevil!!
I am glad to see we are preparing to enjoy the sights and sounds that will be offered by some of our new soon to be members…Arizona is quite beautiful .