Just caused a Dallas fumble. Well done.
He's been playing his butt off the last few weeks. I think he is up to 4 sacks on the season. He has also knocked down a Dak pass today. He's been awesome the last month.
Nothing better than Jim Nantz calling a game with a Coog playing. What an asset to our University.
Man Big Ed took over that second quarter!
Ed had been playing that run stopper role since Harrison Philips went down but tonight he is doing pass rushing work.
4 total tackles (3 solo), 2 sacks, and a forced fumble & its still in the 3d.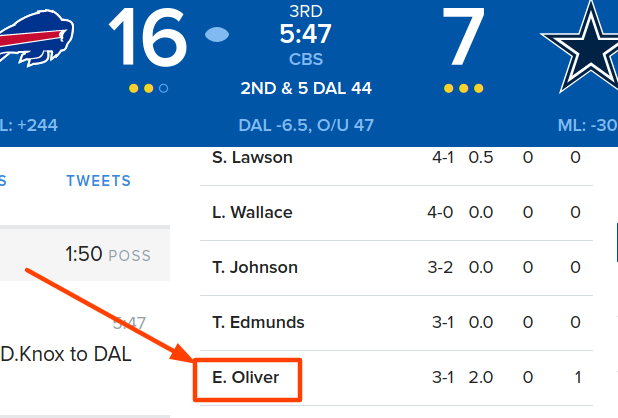 Cowboys best get serious or they will be tied w a Philly win sunday.
Eagles have a cake schedule other than a brawl vs the Cowboys (in Philly) on Dec 22nd. (Miami, Redskins, Giants x 2)
NFC East is not getting a wildcard.
Glad to see EO trending positively online. I was worried when 'bust' was auto searched when typing his name on Twitter.
Here's hoping he gets to Donald's level in year 2
JJ Watt is not even on Donald's level.
They may not even have a team with a winning record.
At a go Big Ed, 3 tackles, 1 assist, 2 big sacks… Good day at the office…
Ed is just scratching the surface of what he will do in the NFL.
Did Ed get a hand on that field goal that missed … it seemed like Romo was trying to set up nance to mention it but he never did … love how nance threw in from the u of h on the sack …