Sorry wrong board. But it is big news. Should be on the Sat.
Wonder if this who had the old diploma can get one with this new name… my nephew graduated from there and has been very successful
Don't want a new diploma.
First, my diploma was signed by a legendary Dean that was pulled out of retirement by UH because of a big Hilton gift. He was previously at Cornell and FIU ( which had a solid program for a while).
Second, even more important, my diploma bears the engraving of "University Park".
I know exactly where I went to school, the rest of yous all, I don't know where the heck you attended.

Why did they remove the university park name
I don't think it really caught on from a marketing standpoint. It was short lived. It was "Central Campus" before that.
My UH Alumni Ring says HRM on it. They can change the name all they want but Conrad Hilton was the one who funded and found the college so to me it will always be Hotel and Restaurant Management. While I take honor from graduating from that college and most importantly UH, I will say I am a teacher now, so I am not even in the field of my UH Degree but am proud of my time spent and graduating from there!
So does that mean the University will go back and send us all new degrees with the new name on it and reimburse our class rings for the multiple of generations of students who graduated under the title HRM? Sarcasm there.
Sounds like a euphemism for legalized prostitution.
Best part of this: the dean of the college is named Dennis Reynolds!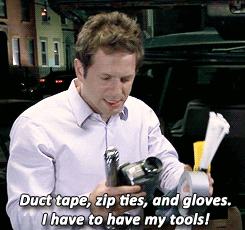 That would be great if it was still the satellite forum. It has turned into political and/or current events forum. Was away for a while yesterday and when I checked new posts on the satellite,….out of approximately 20 new posts, I think three of them had to do with UH.
Since the mods are against a political forum for stated reasons, how about a new forum called "Current Events" and make the satellite the forum it was intended to be?
Go Coogs, proud Hilton 2013 Alum here
I just can't get in line with this name change. It doesnt sound like a hospitality college but somekind of global think tank association. Can't believe UH waisted money on this.