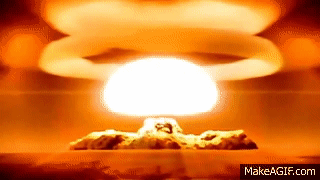 Let's change it to this version that says Houston committed.

Now what will the negative note about Dana? Hope those that were concerned he couldn't find another QB are now satisfied
Dual threat awesome boom!
Boom! Perfect situation for this wonderful young man to succeed!
Apart from his outstanding running skills/avoiding blockers his arm strength and touch is what stood out for me.
Welcome to the Coog family Mr. Coley. We look forward to seeing you on the field.
I guess Davis ain't coming now
But his dad was at practice
Welcome young man. Eat'em Up!
I guess we didn't show the love….lol
I don't want guys here that screw around and say that kinda crap….just me though.
He will get a close up view on the sidelines when the Coogs whip that UTSA A$$
I think we got the guy that we wanted. Maybe we would have settled for Davis if Coley went elsewhere; but I think Coley is the QB that was Dana's prime target. I really don't care what Davis does, I am very happy with Coley as our new QB and heir apparent to Tune.
Scouting for UTSA when we play them in September
100% Mike.
Also, should Tune pull a hammy we have some one to come in for a couple of games if needed.
If he learns the system quickly ( not saying he would be on the same level as Tune) but there would not be a ton of drop off……
And no, I have nothing against the current back ups, but Coley's athleticism is at a different level.
I would think its a huge upgrade
Maybe we're getting both tho.
Did not Davis already commit to UTSA?
I saw his highlights. He's a true dual threat. He's fast and has a powerful arm and can throw on target.
He's gonna extend drives and drive defenses crazy like ward but he could be better than ward if that's hard to believe and we beat fla st and OU with ward.
I love dual threat qbs bc the def has to watch out for both the run and pass and it wears them down.