Bovada likes Houston's chances: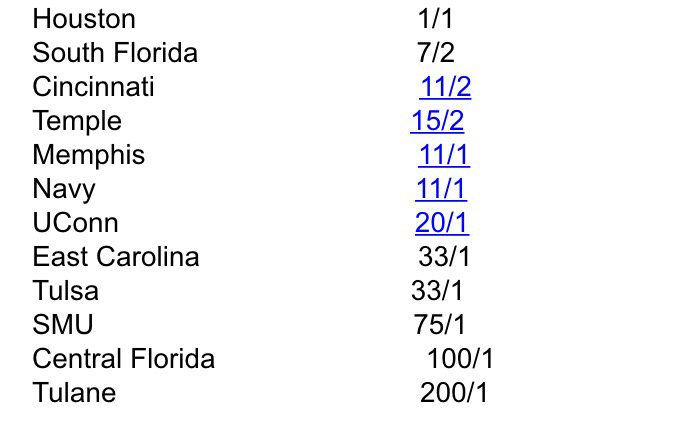 Clemson, Oklahoma and Houston lead preseason conference betting favorites
http://sports.yahoo.com/news/clemson-oklahoma-and-houston-lead-preseason-conference-betting-favorites-205119860.html
Bovada released its preseason conference title odds Wednesday and the Sooners are 2-3 favorites to win the Big 12. Oklahoma is the only school among the conferences with odds to give a return less than the original bet.
Houston is listed as a 1-1 favorite to win the AAC while Clemson is a 3-2 favorite to win the ACC. Alabama (7-4) and Stanford (3-1) are the favorites in the SEC and Pac-12.
And in a circumstance that's fitting of the Michigan-Ohio State rivalry, the two are co-favorites for the Big Ten at 7-4.