Sam Khan talked to Briles on the way out"
Art Briles attends Baylor-Rice: 'I love these players … coaches'

As Briles walked through the concourse at Rice Stadium on his way out, he was stopped by several fans who shook his hand and offered words of support. Several took pictures with cellphone cameras and one even took a selfie with the coach just before he went out the exit gate.
MOB also went at Baylor hard during halftime making references to Ken Starr and the investigations. (Note, Briles was gone by this point):
Rice's halftime show made clear references to Baylor's scandal, with Art Briles in the stands
Someone at Rice University thinks a rape scandal is grounds for mid-game banter.

At halftime of Baylor-Rice, the Marching Owl Band displayed a "IX" – as in, Title IX, a reference to BU's sexual assault scandal – to the visiting section full of Baylor fans. It then turned and formed a star – as in, disgraced former Baylor president Ken Starr. Baylor fans responded by booing, according to several in attendance.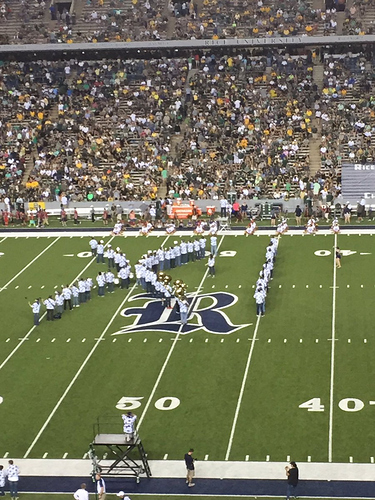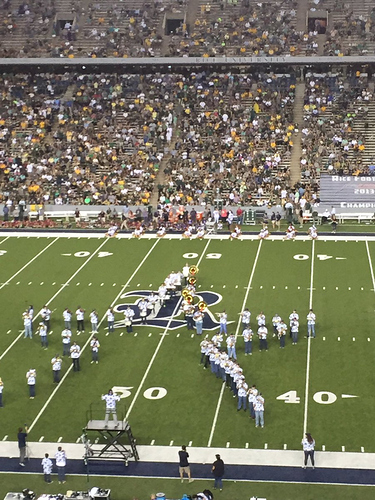 It's always good when your head coach doesn't know who's coming in and out of your locker room.
http://admissions.utexas.edu/explore/freshman-honors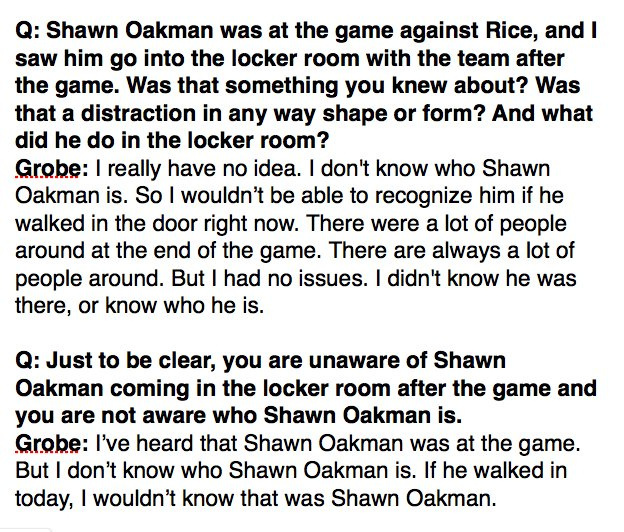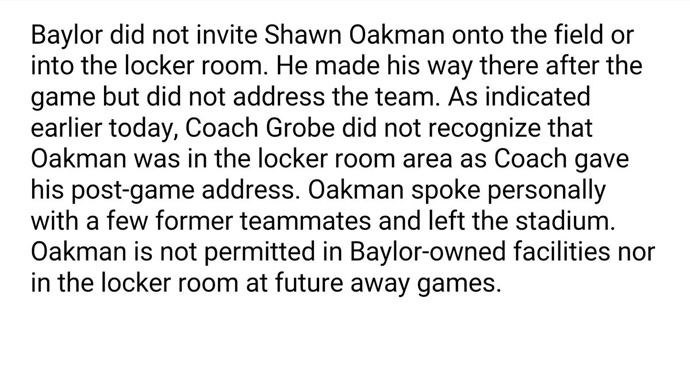 Rice's statement expressed concern that the MOB's performance "may have gone too far," and one of my many takeaways from this statement was, "It's important to speak up about sexual assault … but don't step on any toes while you're at it!"