The young man was not seeing the field much. Best wishes at achieving his dream.
Best of luck to him.

Sucks I really liked him out of HS. He was excited to be a coog. Sad reality is he wont be the last. Hope all of these kids find a good home
Heard many good things about him when we picked him up…kinda disappointed we didn't get to see too much of him.
Wish him luck tho.
The guy that recruited him isn't there
Looking at his commitment thread, you held Guidry as proof of CDH's recruiting prowess.
A lot changes in two years.



Another early life lesson. Things may not work out but you keep moving forward.
Nice offers but ended up with no stats. Got into just 2 games in 2 years.
WOW…in 3 years?
Yeah, I would have bet on myself and left, too…kinda sad bc I remember a large group of people with "Guidry" on their backs sitting near me on the stands during our game against UTSA.
It was probably some of his family, and they likely didn't see him play.
Some of you guys have way too much time on your hands… lol
Shows how our recruiting has picked up. What once was a good get for the staff is no longer the standard. Our talent has increased . See Golden and Nelson and our portal pickups like Brown and Manjack. This year we have Wilson and Banks coming in as a high WR recruits . See the progression in the upgrade of talent ?
Interesting point you're making here. Hadn't thought of it that way, but if this is the direction were trending in (upwards), then I'll take it!
Talk about backpedaling lol.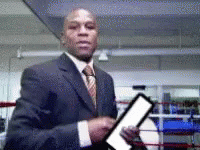 Just to be accurate, he has only been here 2 seasons. He is a redshirt freshman
Celebrating a proud Houstonian who really wanted to be a coog not panning out is pretty shitty. Even from a slimeball like you
Thanks. Corrected. I had the 2 games, no stats part right but switched his recruiting class w Khiyon Wafer.