This has already been used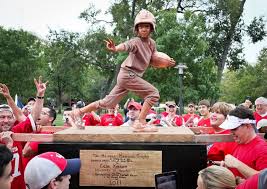 We could go with the Butkus award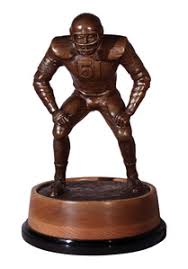 Well Semper, you just put the jinx on and blew any chance of that happening.

I strongly disagree with your statement. It's baby $hit orange!
I don't think either one of us will be undefeated. But if there was a program that espn is always willing to promote its Texas Univ. at all costs.
So at least we have that going for us come 10/27.
\n/ ruck fice!
Right hopefully Texas gets their butts stomped Saturday!!
I have a little brother that we nicknamed Uncle Mustard Butt for obvious reasons. He ended up a UT fan, so there you have it. He was a graduate of Texas State, but is Tshirt fan of the Dark Satan.
I have two brother in laws, both graduated Texas St. and both have a huge assortment of UT gear, go to UT games and get together to watch the ones they don't go to in person.
Many years ago they tried to give me crap about UH….I want to slap the

out of both of them….instead I went on an epic rant about fake t-shirt fans….now they only compliment UH.
Well, that didn't take long!
Two days into week two

Bama v TN would mean a 1 loss Bama team.
If there are undefeated teams that would likely get gameday.
Whadda you say we just worry about rice for now!
GO COOGS!!
When I saw "dark satan" i originally read it as "dark stain". lol
I think we play the 'smart guys' next weekend?
Lol to this thread again.
Yeah i guess we can blame me, since no one is holding CDH responsible
SemperFiCoog, you're fired!