http://www.uhcougars.com/sports/w-golf/spec-rel/071018aaa.html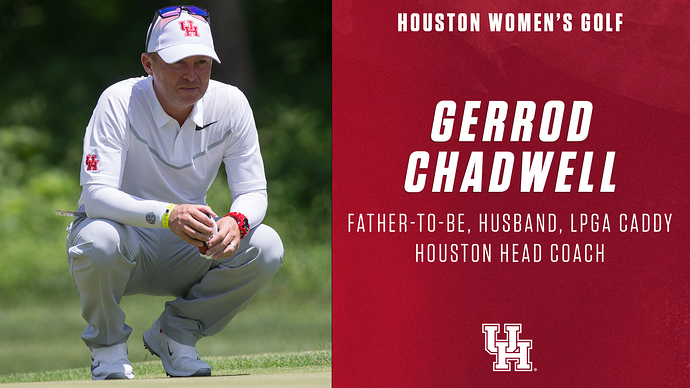 Lewis will compete at the Marathon Classic presented by Owens Corning & O-I with her husband of nearly two years carrying her bag. Chadwell and Lewis will be donating any caddy winnings he receives back into the program he created for the 2013-14 season.
"Stacy and I are super competitive in nature, so this will be fun for both of us," Chadwell said. "I am going there to help her in any way that I can and then stay out of her way the rest of the time."
This will be the final tournament in which Lewis will compete in 2018, as she is due to give birth to the couple's first child – a daughter – in November. As he watched his wife compete in tournaments over the last few weeks in preparation for the Marathon Classic, Chadwell said he has even more respect and admiration for her.
"A couple of weeks ago, Stacy was cruising right along in Chicago with a heat index of 113 degrees. That's hard enough by itself, and then you remember that she is carrying a child at the same time," Chadwell said. "She is a lot tougher than I am… I can tell you that."