Looks like thunderstorms all week
A delay at the least
It's 40% when I looked a few minutes ago. Lightning is the only concern for a delay.
the rain will be stopped by then
They expect the rain to stop by 7 pm. It's the same pattern we have been in for what feels,like forever now.
Put in the stadium zip code and only see two hours of scattered thurnderstorms being predicted between noon and 2pm. I've sat through a couple of very heavy rain games and one brief delay when thunderstorms were coming close. Nothing about the forecast looks like this game will get canceled.
Here is what the Accuweather app is saying right now. So basically good chances of rain from 11AM - 7PM then clear after that. Thankful for the turf field. Everyone be sure to bring a towel to wipe your seat before sitting down.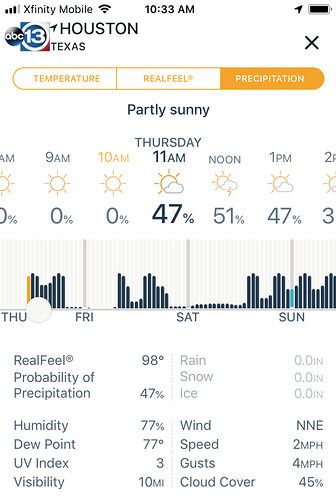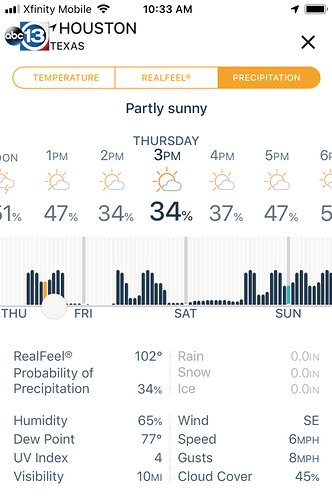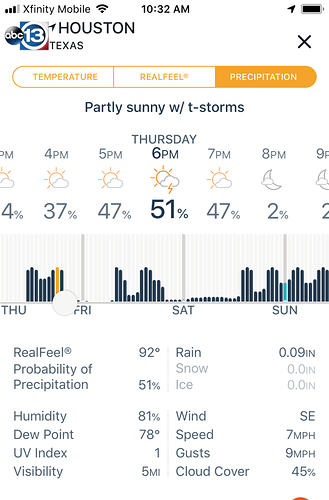 The last few weeks has seen mostly/partly sunny skies with intermittent down pours. That's what I expect today. I really do hope it clears up in time for the game to start though. While I don't mind sitting in the rain to watch a game, it makes for a pretty miserable drive home.