Playing in the final Monday Night.
Nantz just confirmed that we played them in a scrimmage in the preseason. We tied in the game

booo texas tech…
they are on the verge of winning the 1st major title in basketball since tournaments started for a texas team…that makes me sad
edit: i meant major texas team, i overlooked utep…
UTEP/Tx Western won in 66 i believe
That's correct and why I always just kind of shook my head whenever I'd read one of our fans post that we wouldn't want to play Tech
I think it's worse that more Texas teams haven't played for a natty in basketball. Tech will only be the third. Props to them. They have a good defensive team. They seem really disciplined.
I think that would have been one hell of a defensive battle.
The game Monday may have a final score of 42-38.
Wasn't UH the last Texas team to play in the title game? Rare air for this state
these grapes are sour, puke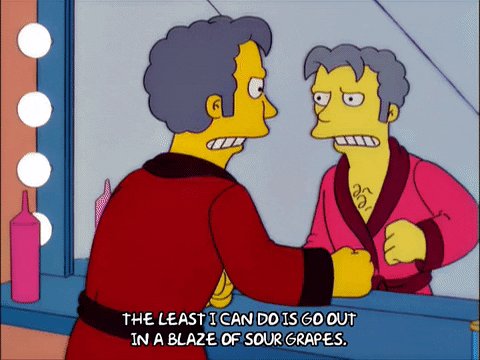 i meant among the big 7 currently in multi-bid leagues …should have clarified that (the schools we compete with now)
I am happy for all of my TT friends, and congratulate them on their season. I will be rooting for them Monday night. Its not a time to be jealous or petty. Yes, TT got into the B12 because of political clout and if we had the same we would have done the same, I don't hold that against them.
Thank you sir. Mighty nice of you. Can't believe we managed to advance after shooting so poorly.
I was impressed with how few fouls were called in both od tonights games. Its a lot of fun watching a team that absolutely smothers on defense.
Ive never had any beef with tech. My friends and colleagues that are tech alumni have always shown a common respect for UH. I hope they win it all.
Guns Up!! Remember, they played us when we were treated like we had the bubonic plague.
And hope they find a way to keep Beard. I know some really great TT alums.
If we played the same kind of smothering defense in a Final 4 game the refs are going to punish us with 5 times as many fouls!
Anyway, I'm not jealous of Tech! It's about time a Texas school plays for a national title and win it! As many top college and professional basketball players the state produces it's a shame we are so under-represented in the sport at the college level!
I just feel of all the Texas schools that have competed in the game of basketball it should have been us winning the most national titles in the sport since we are the #1 basketball school in the state the longest! As long as it's not UT or A&M that are winning before us or more than us I'm alright!
Not University of Texas in Austin, Texas A&M or Baylor wining is alright with me since we scrimmaged with them.
Credit where credit's due.