In my mind, it should be over for him.
He can get back in time to hit the bars and clubs tonight lol
It cant be forgotten. It will be in the record books for decades as "the last time UH was shutout" and it will be referenced wvery time we are in danger of being shutoit until we some sorry coach puts us in a situation like this again.
Fertitta is keeping his seat at the bar open for him. Vodka is chilling.
Can't wait to sit with 10000 fans to watch us lose to Cincinnati. It will remind me of the good old aac/CUSA days.
It must be nice to be able to so flippantly write off your massive failures.
Looked like the dud forgot to even show up today.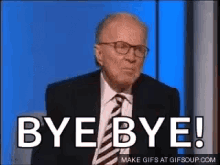 He doesn't care about UH. Never has.
Fertita can buy a new friend
Presser is on Youtube.
"…it is what it is."
i can'tbring myself. i watched it. he's talking like KSU is at their historical apex.
"their last ten quarters have been the best in the country"
YEA you were almost half of them!
"growing pains"
lol
It seems like dude adds three years to his b12 experience every time he talks about it
hiccups and growing pains man, hiccups and growing pains
He said we haven't been shutout since 2014…
He's wrong, we beat Grambling 47-0 in 2014.
He probably asked Alexa when the last shutout was and that was the answer he got.
This was the first time we've been shutout since 2000.