Is it possible a reporter or fan provoked him saying he was on the hot seat and if so, it could be way he said that
I think we just need to relax and let it play out and the admin will do the right thing if needed
Nothing is impossible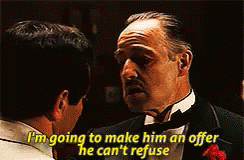 Can we please break this thread down into 6 different threads and call them all "Dana" to reduce the confusion
The reporter (Sam Khan) gave him the opportunity to back out of the quote. Dana wanted it to be run.
Not surprising. He doesn't see what we see.
rtcoog,
+1000 for the signature
lol


The thing that everyone here is forgetting is Holgorsen's modus operandi. He only performs in contract years. In this case, we should expect a good season in 2025. After that season, that will be when he is looking for an extension with only two years left on his contract.
He can tank this season because it's our first year in the BigXII. He doesn't have to put in the hours, because the excuse is baked in to the cake. The next year (2024 season), expect a 6-6 to 7-5 kind of year… just good enough for all you Dana Lovers to say, "See! We are headed in the right direction!" Then 2025, he will want his renewal, and we can expect between a 9 and 11-win season. Don't expect a conference championship, though. That's your expectations projected on to the team. Then

for the next three years. Rinse. Repeat.
If Dana gets us to 6-6 in '24, that'll be enough to get me to shut up. Double digit wins in 2025 and we should build a statue of the guy, especially since that'll probably be good enough to make the expanded playoff. The XII is NOT going to be an easy conference to win.
Really, though, I think it's simpler than that. I think the dude is just a bad coach that got lucky in 2021 that his mass-redshirting happened to come right before a global pandemic that gave everyone an extra year of eligibility. It's not that complicated.
Everything that happens with CDH, post the end of the 2022 season, is directly on Khator, Fertitta, and Pezman because they had enough there to can him and move on with someone like Deion.
They CHOSE the circus and quotes in articles like this are just a small % of the quotes from CDH that makes UH look like a clown show.
Sampson dealing with Sasser being at 60%. Shead probably around the same. Both in foul trouble.
Playing a certified road game.
Beats AU by 17.
And then we got this guy. Saying dumb sh** at every turn. Without the results.
Sampson walked into a job where we had inadequate facilities, no fan support, 1 trip to the NCAA tournament since the 1980s and no players to compete and he found a way to turn us into the #1 basketball school in the country.
Dana Inherited a top QB, the highest contract and coaching pool $$ in UH history, a solid core of fans, and a program that had recently won a NY6 bowl and was in the playoff discussion a few years before his arrival, plus a P5 invitation and he managed to run this program into the ground complaining all the way down by alienating the few fans he had left…and he is STILL running his mouth.
See the difference in a clown coach and a program building type of coach.
The huge shadow from The Fertitta Center falls over the entirety of TDECU Stadium.
Dana is covered up in this shadow. He does not say so, nor does a Reporter write this.
But he is. Everyone knows this. Especially our Administration and BOR.
Yeoman was not eclipsed by Guy Lewis. His Football Program was of National stature. Finished in Top 10 many times. Played on New Year's Day 4 times.
Dana is almost not on the radar screen, Our fan base has low expectations.
Dana feels all this. He should.
After November he will feel a lot better, or a lot worse.
Comparing CDH to CKS is like comparing a Chevrolet to a Rolls Royce. CKS is a HOF coach. CDH is a good coach, judging from his record. I haven't heard anyone float CDH's name for HOF induction.
Based on the number of posts, Dana seems to be on everyone's mind right in the middle of March madness.
That's because he says dumb a$s $h!t in a national publication
Is asked repeatedly by the columnist over multiple days, if he is sure he wants that quote in the publication, and he says "f@c!< yes, leave it in there!"
He is standing up there grabbing his crotch and throwing the middle finger to the entire fanbase, AND those that hired him.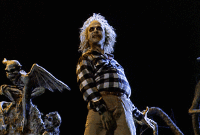 That's why he is being talked about at this time in March.
The tone def-ness of him doing this right in the middle of the REAL Cougar Athletics marquee run is even more dumbfounding.
No way Renu stands for this if we have a crappy year this season.