Cincy did beat Pitt today
The upside is if we keep playing like this and losing all our games, maybe we eat the losses and make some personnel changes. Not a fun way of looking at the season though.
I'm really hoping we can win some games on our conference schedule, but it looks kinda bleak after a 2 game sample.
Similar trajectory to Mike Gundy.
Miracles take a season. The impossible takes a little longer.
What makes you think we will beat WV? rice o roni was ready to play. With shared history do you assume WV won't be ready to play?
I guarantee you our game with WV has been circled on their calendar since the schedule was announced.
Daniels made some "over confident" decisions last night. We could have lost it in the 3rd quarter. Glad we come back but what does this tell you about our defense not being able to stop them in ET?
Why is 3 the lowest option?
Dana the Dud
Yezman
The Sloth
The Sloth and Shoot
3rd and Belk
The Weasel
Winning
I'm now in the camp that the best Dana could ever do here is 5 wins.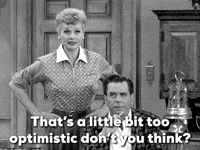 i say three.
ucf, some fluke win and oklahoma state because they just lost to south Alabama, but i think that's optimistic.
the coogs look like a cellar dweller this year and maybe next unless they bring in someone who can coach and use the portal effectively.
It feels like we are home again, Back to the Dimel days