Seems like a fair assessment but UTSA at #2 and UH at #3? I knew Baylor would be #1 and have no issue with that.
Have to pump all that is the UT system.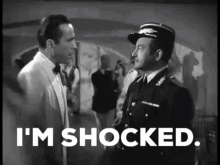 Can settle that on the field Sept 3
That's what I was thinking when I read that.
DCTF has been biased against Houston since it was a print-only mag in the grocery store.
Stopped reading it decades ago.
No different than Texas Monthly biased against city of Houston.
Water is wet again.
WAY TOO EARLY 2022 OUTLOOK
Houston should be considered the favorite to win the AAC in 2022. Cincinnati is losing most of its star players from the team that won the conference and reached the College Football Playoffs. Houston returns most of its key players. Tune is a junior. McCaskill a freshman. Dell a sophomore. Defensive leaders such as Mutin, Parish, Hall, and Gervarrius Owens are all expected to return. Anything less than 10 wins and a return trip to the AAC championship game should feel like a disappointment considering the momentum built in 2021.
The guy who does this is a giant UTSA homer