I guarantee you anyone who clicks on a game and sees our uniforms knows it is THE UNIVERSITY OF HOUSTON.
Oregon is consistently terrible
I concur!!!
Oregon Unis are the second ugliest in college football behind only Penn State.
See i feel exactly the opposite about State Penn…i hate them with a passion for personal reasons but that simple look is pretty sharp. I liked the number on the helmet look (Bama, Georgia Southern, etc,etc)…i once liked Louisville (not the crap they wear now, the old stuff). And of course my favorite…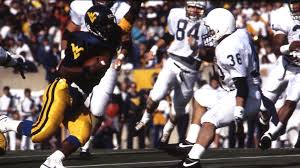 Agree. Penn St. uniform is classic college fb.
Also love the all white UH unis. Best road trip unis we have.
I like Houston's all red from head to foot. . I like TCU's all purple from head to foot. They look imposing…THATS the uniform that went undefeated, no. 2 in country and won Rose Bowl. I like Notre Dame's when they wear home green jerseys, Gold helmet and pants. The Carolina robin's egg blue look is beautiful, too!
UH needs a nickname. The first part should show action, The second part identifies the school. Examples are "Hook' em Horns" and "Ragin Cajuns". These nicknames immediately identifies the school. It's builds brand.
UH might have something like: "Claw'em Coogs"
See: "Brand guidelines: why they're important for your school"
Brand guidelines: why they're important for your school
Eat em up…
Anytime I throw out a paw, younger alums give a Go Coogs and older ones give an Eat em up
I like the way you're thinking.
You know, moving to the Big 12 is definitely getting us (and it seems UH admin too) to re-imagine our own image and what it portrays not only to ourselves as Alumni & current/former student body, but to the Nation at large.
It's exciting and a really cool feeling to be a part of it…now if we could only get our Video Content up on social media, that would help.
I like that our Soccer Team started producing some content on IG recently. I feel we need more of this across all our sports.
I'll agree with that. I'm an Eat em up alum. But I do love the cougar paw.
Texas Tech used to be the Matadors, but their name was changed due to a sportswriter and their all red uniforms in 1936.
"Collier Parrish, the sports editor of the Lubbock Morning Avalanche, gave the team the nickname "Red Raiders" because of their all-red uniforms and coast to coast schedules." I had read an article years ago that Grantland Rice gave the idea of the nickname when they played USC. He wrote "That red raiding team from Texas Tech" in an article about the game. Regardless, it is attributable to their uniform.
"Paper Tags & Pot Holes" has a nice ring to it
Yes. I like that. "Paper Tags & Pot Holes" Texans.
Isn't ragin cajuns the mascot while hook em refers to the hand sign?
I would be happy if I could just get a car window sticker with a cougar instead of just the letters.
It's getting confusing on Kurtz… #GoCoogs vs #GoCougs
So yeah, we should come up with something.