`
You could say @DAYERS_LOE is excited to learn from @AntonioBrown84.https://t.co/w2j5kqifOc

— Pittsburgh Steelers (

@steelers

) June 3, 2016
``
http://www.steelers.com/news/article-1/Ayers-following-ABs-lead/f5131b99-91fc-49d9-83a9-6f35b44be68d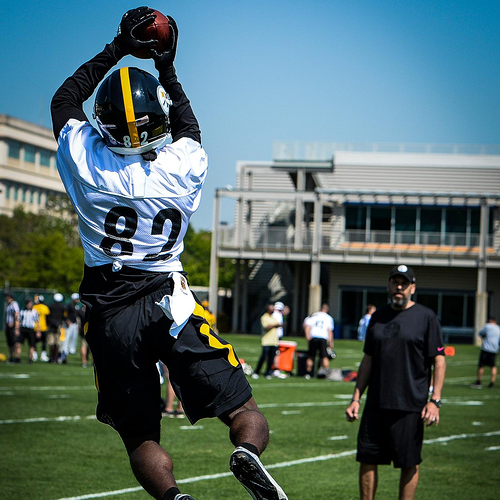 Good for DA, Though I think another year here would have done him some good. I hope he transitions well into the NFL. Soaking up knowledge from vets, I would imagine, is the best way to start.
DA is showing a great attitude that will do wonders for him with the coaching staff and with the veterans in the locker room. I have all the confidence in the world in Ayers and wish him nothing but the best. He is truly the kind of young man we want repping UH.
Thank you for sharing. Great, positive review overall for Ayers. If he even remotely follows in Brown's footsteps he should have a pretty good career.
Steeler Podcast interviews Ayers: