Dozens descend on UH to claim title of air hockey world champion
Chronicle Subscriber Link
Google Search Link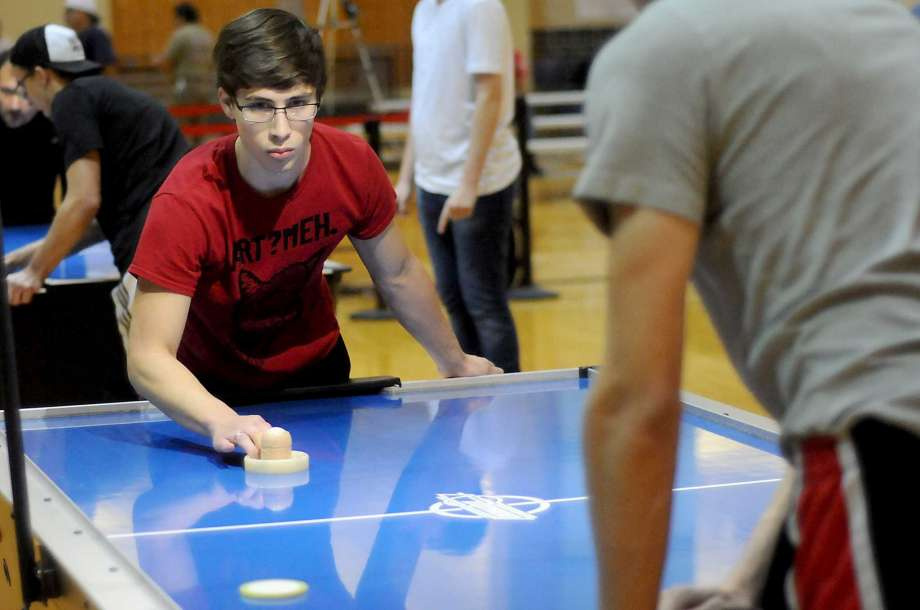 Cummings once again prepared to defend his title Saturday at the University of Houston during the U.S. Air Hockey Association's four-day global tournament. The outcome, decided Sunday, will determine the next world champion of a sport often thought of as little more than an arcade amusement.
More than 60 people competed, and then watched as some of the elite players challenged each other to high-intensity matches. With wrapped fingers, they swiped custom paddles at ricocheting pucks.