MBG just reposts ridiculous message board comments from fans
If the B1G and SEC are planning further raids, then the PAC AND ACC are on life support.
Say both add 4 more to get to 20.
The Big 12 can now be selective in adding the best 8 options to get to 20…that includes West AND East options
Oh so there is no truth to it. Only fan wishes.
ESPN not about to destroy there bargain basement media right deal. Unless it truly benefits ESPN to do so
ESPN would need a lot of confidence that blowing up the GOR would not result in teams going over to the Fox League.
Its a funny account to follow but its just them finding fans more ridiculous postings on various messages boards. If its true that won't be the source.
I would love to add Louisville, Pitt, Miami & Va Tech from the ACC for 20 teams. Easy pods of five:
West: Arizona, Az St, Utah, BYU, Colo
SouthWest: Okla St, Tex Tech, Houston, TCU, Baylor
Central: Kansas, Kan St, Cincy, Louisville, Iowa St
East: Pitt, West Va, Va Tech, Miami, UCF
9 conference football games (four in your pod plus five from another pod)
24 conference basketball games (home and home with your pod + 1 more, everyone else once).
That's an inventory of 90 conference football games and 120 conference basketball games.
Indeed that would be sweet. Who knows maybe the case one day. I see this consolidation going to 2 super conferencea and a enlarged 20 team B12. Super in size but not equal in money to the B1G or SEC
Posted in another thread, but this still is looking more like FOX vs ESPN and college teams are the pawns. FOX and B1G made a power move, now the SEC might feel it needs to lock in the east for the SEC and ESPN. They have the power to do so with the ACC if they feel there could be a push to legally challenge the GoR by FOX and the Big 10. Being proactive. If that original post has validity, it would support the concept.
It's kind of like the guy on Ancient Aliens asking, "Could it be true that extra-terrestrials have taken over the bodies of most Americans and are preparing for invasion?" They didn't state it was true, just asking a question.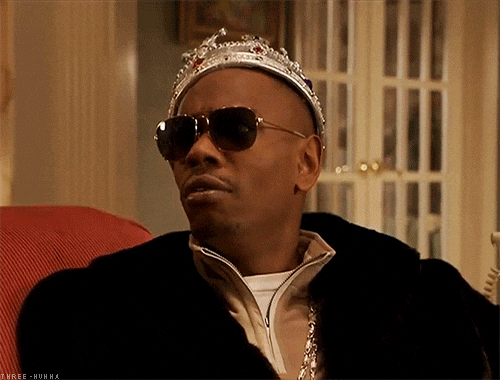 I'm just glad we are included in any discussion. There was a time I feared the train had left the station with us sitting on our baggage.
I think that eventually we might see what is currently named the Big 12, will form a coast to coast league with 3-12 school geographically sane "conferences", an EAST, MIDWEST, and WEST.
Now, if ESPN were to renegotiate the GoR so some ACC schools could leave for the SEC, then try to deny that same favor for schools seeking refuge in the B1G then you would see the equivalent of lawsuit Armageddon.
My Favorite meme. It never gets old!!

Our exit negotiations with the AAC are kind of instructive. We got out for a song becuase the conference let UConn out on the cheap and we used that as precedent.
If the ACC (at the urging of ESPN or otherwise) let teams go to the SEC, they cannot easily turn around and rigorously enforce it when it comes to teams that want to go to the B1G. Which means that if ESPN enabled teams to go to the SEC they'd be enabling teams to go to the Fox League. (I'm repeating myself here, I guess, but I hadn't mentioned the AAC/UConn thing in my previous comment.)