It was me that said our schedule would be top 75 this year. Interesting.
Interesting breakdown.
(8) Quad 4 wins for Houston.
6-1 versus non Quad 4 games
With this team, i can understand. Get the young players confidence heading to conference play.
And no high level MTE this yr, played apart as well.
If I could, id swap out maybe better opponents for St Joes and McNeese.
But overall, our non conference had good balance.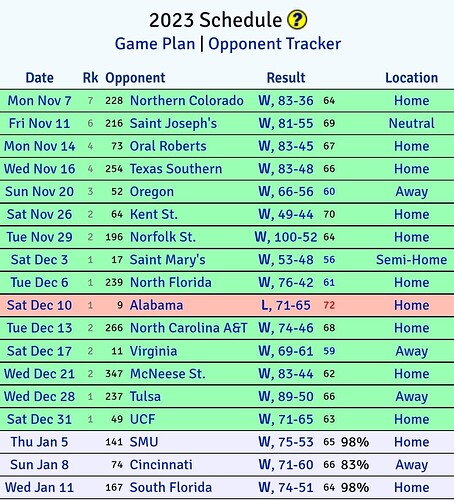 I can't believe we lost that bama game
Where are these SOS rankings coming from?