To OU. Almost a done deal just working on the buyout.
If this were to happen and go down this week it would absolutely suck for Cincy players and fans….obviously we know the exact feeling.
This is fake news. OP is trying to start a rumor. By all accounts, Fickell is probably staying put.
I don't know, I keep hearing it. Where there is smoke…
Seeing Fickell's name all over the place as the top choice for OU.
It's on the internet so it must be true. He gone.
I feel like Fickell would have a little more integrity than the douchers that left here.
Eventually, the money becomes too great to turn down.
It's not in a coach's mindset to walk away from a team as it is in playoff contention.
Why can't these coaches tell schools "if you want me then wait till I'm done coaching this years team."
I know it's all about recruiting but it's stupid how the end of the season and bowl games are always effected by the coaching carousel. The season and recruiting should be two different periods, How is this good for current players.
Saw something on ESPN saying Kliff was a target for OU and I laughed.
Many people are saying Luke to OU.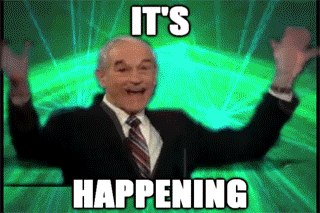 Dang… can you imagine the media rumor mill this week! I hope Fickell comes up often.
They can. The schools can also say they won't wait. The early signing period has made this even worse. It sucks.
Even if rumors come up I don't expect it to affect Cincinnati's play…its not quite like smu when they knew for weeks Dykes was gone.
They have so many NFL types. Mostly on defense.
Probable mid-late 1st rounder CB-Gardner.
Day 2 picks Edge-Sanders and maybe the QB.
The OLBs are really fast, etc
The Fickell stuff cant hurt but we cant expect them to not bring it.
Absolutely! Their secondary is an elite unit
It is rare if not impacting play. We saw it with Sumlin and it likely lead to SMU's nose dive at the end of the season. Even if they beat us, impacts playoff game. The game is rigged.
Yeah it's rare for a successful NFL coach to return to college. You see some who have failed in the pros do it (Petrino and Saban) but seldom successful ones like Johnson, Carroll or Switzer. The Cards are having a great season.
Only one that I can think of who did that was Bill Walsh, who returned to Stanford after retiring from the 49ers.
Mike Sherman did it, but he was only mildly success as a pro coach.
And you consider that a bad thing?