And Levine would have had a ranked team in 2013 if not for the 1 point BYU loss.
Dana has always been a trend setter
Beating UCF in 2013 may have gotten us ranked too. We had the ball inside the 10 to win at the end.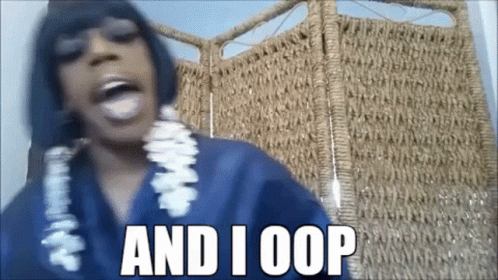 Ironically that was the 1 of 2 games Greg Ward Jr missed in his entire UH career. He wasn't injured or anything, Levine just decided not to play him. Something that he admitted was a mistake in the press conference.
I recall people on this board thought Ward was gonna transfer because of that. Thankfully he didnt and was back on the field against Louisville the following week.
I think we were ranked during Holgerson's tenure, but it was in the bottom ten.
WTH! We got a Knight trolling us?
Ward wasn't starting in 2013, that was the O'Korn year where we'd have won if Greenberry caught the ball in the back of the end zone.
I didnt say Ward was starting in 2013. I said that was one of the few games in his college career where he didnt touch the field at all despite being healthy. Levine even said in his postgame conference that it was a mistake to not play him.
Oh, okay, didn't realize that was what you meant.
That isnt a fun fact at all. I take it as another attempt at bashing CDH. He has been here two years. What a really slanted thing to bring up. What is the point because it isnt really a "fun fact" at all.
Reading recent comments about the team has been so much more enjoyable since the "doubters" are having to fabricate negative spin on him or the team.
I recently looked at Hoilgys press conferences from before and after the OU game in 2019. I then looked at the post game from Tulane. Anyone that thinks CDH was a bad hire and feels the need to pump out garbage like this thread should go back to CSNBBS where they can lurk around and throw shade on our coach.
So what's the point here? That Applewhite was a better head coach than Levine?
I respectfully disagree.
And I assume that is not the point, but my counterpoint is that rankings don't tell the whole story. But I appreciate the poking of the bear on an off week.
That may have been the year that UCF dislodged the ball as Ward was trying to get into the end zone. It was a hell of play by both players.
But how many of those coaches led a ranked UH football team after inheriting a team that lost 70-14 in a bowl game to a service academy? When the Coogs are ranked again, only Holgy will have done that.
And why throw Tony under the bus too? He seems like a nice guy. He probably would have done well had he not been insistent on Bush as his OC.
I am not tied to Holgy as coach but why the negativity now when the team is on the best winning streak in some time? Why not just save up all of the ugliness, write it down in Notepad or Word or something, and then just copy and paste as soon as the clock hits 0:00 in the next UH loss?
Some would rather be right that see us win.
I haven't been a huge fan of Dana but happy to us win 5 straight. Jury is still out but I am just fine talking about the good while we have some.
Must be why Auburn dumped him.
Wait until UH beats SMU. The sportswriters will want a ranked vs. ranked AAC CCG.
Fun fact. In 30 seasons we have only been ranked twice at the end of the season. That is all on Dana