Oh, I like this…wonder if Lauren came up with this idea, because it's really awesome!
Cool hope everyone gets the message
Great idea but I have severe doubts about execution.
I hope they post it to nauseum everyday.
It will be the only way to get everyone on board. Or send an email or send something!
They need to put x large t shirts in each section, white or red then everyone can put one on
Sounds great

let's hope the Alabama fans in attendance don't sit in the white stripe section in their Alabama Red shirts.
The only way is if shirts are placed in those sections ahead of time. So unless someone is planning a huge donation of shirts we won't pull this off.
Just have to remind people everyday.
White it is for section 116.
Go Coogs.
Talked a bit with Ryan Elvin, Mark and Chaney last night at BBs.
They know we are all looking forward to this game. But said we only look at one game at a time "like coach tells us".
Great guys & Great Coogs.
We need some revenge on King Douche and the douchettes.
And yet somehow it still wouldn't work. I admire their enthusiasm though.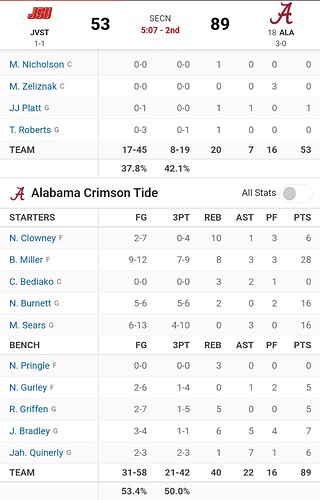 Alabama is 9-10 deep. Alot of talent
Alabama plays in the Phil Knight Invitational before they face us. (Also South Dakota St who they should destroy)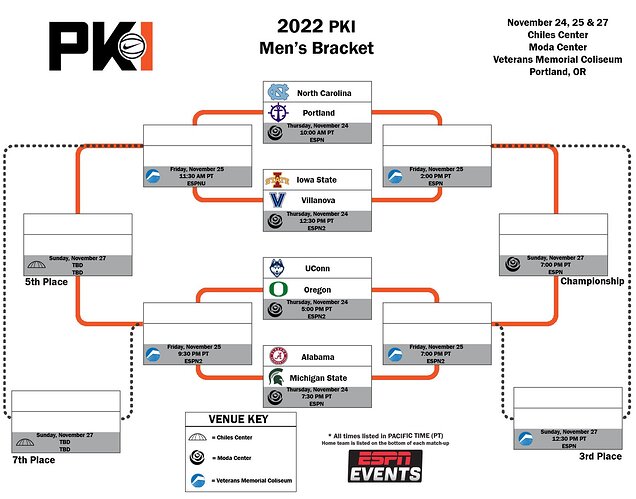 Will definitely get to see how good Alabama is based on that MTE
Mine is red and that's what wear.

I have red, white, grey and black. I've tried to cover them all. Not all in both short sleeve and long sleeve.
Sears, the lefty point guard for Alabama can shoot it.
Some highlights of their win over Jacksonville St
Brandon Miller is so quick, i think maybe we put Tramon Mark on him to start. Maybe Jwan…
But Miller is bombing 3s from the outside like a guard.
RWCoog "we won't pull it off"
CougarDave "…still wouldn't work"
Starting something fun and new for Coog fans proves insurmountable.
If Lauren started this, more power to you, don't let the Debbie Downers stop you.
yeah only way this works is if they have the shirts in the seats for people.