A look back and a look ahead
By: Jimmy Schofield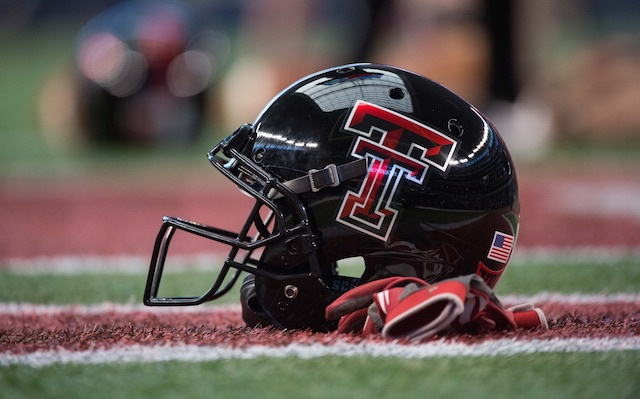 Behind a high flying passing game and a steady defense, your Houston Cougars won their second consecutive game to open the season (for the fourth straight year) as they defeated the Arizona Wildcats 45-18 before 32,534 at TDECU Stadium Saturday afternoon. Coogfans.com takes a look at the offense, defense, special teams and next week's opponent; the Texas Tech Red Raiders.
Chics dig the long ball
One thing is certain for Houston football fans; they won't have to worry about third-and-10 as long as Kendal Briles remains the offensive coordinator. His philosophy of throwing the long ball as much as possible will be entertaining behind the cannon of quarterback D'Eriq King. The junior quarterback passed for 246 yards on just 17 completions for a tidy 13.8 yards-per-reception average. The wide receiving core/tight ends also had five drops, a few which would have gone for major yardage and even touchdowns. I counted 25 passes thrown more than 15 yards down the field and while completing just 50-percent of your passes (34 total attempts for the Manvel native) isn't ideal, tossing as many deep posts as King does will open up the intermediate game. Another benefit of the deep passing game will be the major YAC (yards after the catch) yardage that the plethora of wide receivers will gain via the various types of zone coverage they'll face so as not to allow as many deep passes by King. This is what happened on the Coogs first possession when Marquez Stevenson (40 yards on 2 catches) caught a simple outside screen, bounded off two would-be tacklers and took it to the house, 24 yards for the first score of the game (all YAC yards).
Tight end Romello Brooker (2 catches for 76 yards) rumbled into the endzone a few possessions later on a beautifully designed "stop-and-go" as he ran a wheel route out of the backfield. After acting like he was blocking for an inside screen, the 6-foot-5, 253-pound tight end ran down the seem for a 48-yard score making it 21-0 before anyone blinked. With Arizona's undersized and young defense on its heels, King connected with Bryson Smith (4 catches, 29 yards) for a 13-yard TD over the middle making it 31-0 late in the second quarter. King showed off his elusiveness on the first possession of the third quarter, spinning out of pressure to lob a ball right into the basket of a waiting Keith Corbin (44 yards on 3 grabs) for a 17-yard TD making it 38-0. Throw in Courtney Lark (44 yards on 4 catches) who had 30 yards on two third down conversions and you can see why opposing defensive coordinators will have a difficult time keying in on stopping this passing game, as one player doesn't stand out. In other words, they ALL take turn making plays.
Another benefit of a deep passing game will be the run game, as the Coogs rolled up 297 yards on the ground on 40 carries and two TD's for an impressive 7.4 yards-per-carry average. The three-headed monster of Patrick Carr (62 yards on 8 carries), Mulbah Car (28 yards on 5 carries) and Terrence Williams (67 yards on 12 totes) took turns gashing Arizona's small front-7 early in the game. With the game out of hand Kevrin Justice added 45 yards on just 6 carries. The jet sweep is one of my favorite plays, especially when the ball is given to Stevenson as he motioned across the formation for the second consecutive game for a long run (60 yards). King also added 31 yards on 5 carries, scoring twice (on a 1-yard sneak to make it 14-0 early and 4-yards out on an RPO keeper to close the scoring out). A huge shout out must go to the offensive line of Josh Jones, Mason Denley, Will Noble, Braylon Jones and Jarrid Williams, who kept King clean in the pocket while opening up huge holes for the running backs along the interior.
Defensively the game was a mixed bag for the Coogs, though they allowed 531 total yards (381 passing, 150 rushing), they only gave up 150 in the first half (70 on the ground) when the game was still in doubt. Only once they got up 38-0 and started allowing the second and third stringers to take snaps did Arizona start to mount their comeback. An impressive goal line stand by the "Third Ward Defense" closed the door on the Wildcats after four consecutive stops from the 1-yard line late in the third quarter with Arizona starting to creep back into it, trailing just 38-16 at the time after scoring 16 consecutive points.
When speaking of coordinator Mark D'Onofrio's defense, it all starts with Ed Oliver at the nose. Though he had just 3 solo tackles including a half a tackle for loss, he pressured Arizona QB Khalil Tate four times and had a pass broken up via a deflection. Between Oliver and the Texans JJ Watt, Houston football fans have had quite a showing along the defensive interior over the years.
With Oliver eating up his usual double and sometimes triple teams, his teammates along the front-7 were freed up to make plays. Reserve lineman Payton Turner had six tackles for the second consecutive game and starting defensive ends Jerard Carter and Isaiah Chambers had a TFL each. Turner has played so well on the yong season that he's listed as or along side Chambers at one of the DE spots.
The real benefactors of Ed occupying offensive linemen were starting inside linebackers Austin Robinson and Roman Brown, whom led the D with 10 and 8 tackles, flying all over the field. Outside rush backer Emeke Egbule (five stops) almost had an interception for a second consecutive game via a zone drop, while Leroy Godfrey had four tackles, including one for loss on the goal line stand in the third quarter.
While the score probably dictated the cover-2 and sometimes quarters coverage pass defense, D'Onofrio's continually leaving slot receivers uncovered for easy pitch-and-catches that lead to easy first downs may come back to haunt them in a close game. Arizona's Shun Brown killed the secondary this way with 73 easy yards on 9 catches. Free safety Garret Davis (six solo stops) once again showed his instincts for the ball with two interceptions (for 44 yards) as the single high safety. Strong safeties Deontay Anderson and Gleson Spreewell had a combined 11 tackles (including two TFL by Anderson). The cornerbacks allowed some catches, especially by a big outside receiver, hello Shawn Poindexter (134 yards on 7 receptions). Isaiah Johnson had 7 tackles (6 solo) and had a very nice pass breakup using his reach to deflect a pass to a receiver ahead of him at the last second. Alexander Myres had 4 solo tackles but also allowed a few huge catches to Poindexter who took his turn torching every UH corner. Joeal Williams had two solo tackles but got caught looking in the backfield, allowing a Poindexter to catch a 35-yard pass on an early third-and-13 play for the Wildcats.
The special teams also are disconcerting, especially the kicking game as another 30-plus yard field goal was missed, this time by Dalton Witherspoon who's taken over the place-kicking duties from Caden Novikoff. The kick coverage was good as the Wildcats averaged just 13 yards on their 6 returns. Dane Roy did his usual superb job, averaging 41.3 yards and pinning Arizona inside their 20-yard line on two of his six attempts.
In all, it was a great game as the Coogs scored touchdowns on five of seven red zone possessions, won the turnover battle for the second consecutive game (2 to 0), and didn't commit any momentum changing penalties, something they'll all need to beat Texas Tech next week in Lubbock.
Scouting the Red Raiders
After losing 47-27 to open their season against Ole Miss, Texas Tech dominated FCS foe Lamar, winning 77-0. Led by sixth year head coach Kliff Kingsbury (31-34) and defensive coordinator David Gibbs (who created the moniker "Third Ward Defense" during his days as UH's defensive coordinator years ago), the Red Raiders will present plenty of problems come Saturday afternoon from Jones Stadium in Lubbock (kickoff is set for 3pm CST and will be aired nationally on FOX).
After naming McLane Carter (6-3, 225, Jr.) the starter to open the season, the Tyler JC transfer and Gilmer native suffered a high ankle sprain early in the game against Ole Miss. True freshman Alan Bowman (6-3, 210) then took over and has completed 51-of-74 passes for 555 yards with three touchdowns to zero interceptions in the nearly two full games since. A four-year starter out of Grapevine, Bowman is a typical Red Raiders true freshman QB who's thrown right into the fire from the get-go. Much like Baker Mayfield, Davis Webb and Patrick Mahomes before him, Bowman is a mature and poised quarterback who while is the classic pro style passer, he also has the mobility to manipulate the pocket to buy his young wide receiving core time to get open. Jet Duffy (6-1, 200, So.) is Bowman's backup if Carter can't go. The Mansfield native brings the dual threat aspect to the QB spot for Kingsbury's offense as he's rushed for 81 yards on six carries on the young season while completing 7-of-9 passes for 93 yards but did throw an interception last week.
With last season's top three wide receivers no longer on the team, the Red Raiders are spreading it out as four wideouts average between 75 and 50 yards receiving per game. Antoine Wesley (6-5, 200, Jr.) is a matchup nightmare as an outside receiver with his length and speed. The Cibolo Steel product has bided his time as a reserve the past two seasons, and as a starter this year leads the receivers with 152 yards on 10 receptions with a TD. T.J. Vasher (6-6, 190, So.) may have the best hands on the team and also provides the same type matchup problem as the other outside receiver as the Wichita Falls native leads the position with a 16.7 yards-per-reception average (117 yards on 7 grabs). Slot receivers KeSean Carter (5-11, 165, Fr.), Ja'Deion High (5-11, 190, Sr.) and Zach Austin (5-11, 195, Sr.) all have their own strengths as Carter is a shifty true freshman from the Woodlands who is adept at finding spots in opposing zones and is great after the catch as he's tied Wesley for the team lead with 10 receptions while adding 111 yards. High and Austin are both great blockers that helps spring their screen game. High leads the unit with two TD grabs (while adding 102 yards on 7 catches) while Austin adds 40 yards on 5 receptions himself. Seth Collins (6-3, 190) is a graduate senior from Oregon State who can also provide matchup problems in the middle of the field as a slot receiver via his blocking or length as he adds 4 receptions for 54 yards. You'll see a lot of 2 X 2 and 3 X 1 sets with motions to confuse the opposing defensive front. Also look for a lot of bootlegs from the QB in order to set up the play-action game and even the inside screen game.
Kingsbury's Air Raid offense is evolving, as much out of necessity as anything with as many of the previously mentioned inexperienced wide receivers and quarterbacks, but also because of an experienced offensive line and explosive and deep running back core to lean on. Last week against Lamar the Red Raiders rushed for SEVEN touchdowns, their most dating back to the 1950's. They've rushed for 420 yards and NINE TD's so far this year, the latter tied with Oklahoma for the nation's lead early in the season (notes via texastech.com).
It's an understandable switch in philosophy considering Tech's offensive line, which accounts for 96 total starts entering play Saturday. Left tackle Travis Bruffy (6-6, 305, Jr.) was held out last week due to an ankle issue. The Missouri City native's (Ft. Bend Ridge Point) absence ended a 12-game streak dating back to early last season in which the line started the same five linemen. Right tackle Terence Steele (6-6, 320, RJr.) leads the way with 27 starts (17 at RT), followed by center Paul Schwartz (6-6, 295, RJr.) with 23 and left guard Madison Akamnonu (6-5, 320, RJr.) with 22. Right guard Jack Anderson (6-5, 320, So.), a former major UH target out of Frisco, started 13 games last season as a true freshman while Bruffy started in 11 games himself. If Bruffy is unable to go Dawson Deaton (6-6, 305) will replace him as the redshirt freshman earned his first start last week and can play any position on the line according to Kingsbury. As a unit they've allowed ZERO sacks so far through two games.
They'll be blocking for a deep running back unit who's top two running backs status is questionable for this week's game. Both Da'Leon Ward (5-10, 180, So.) and Tre King (5-11, 190, Sr.) were held out last week but rushed for a combined 133 yards on 31 carries against Ole Miss (94 yards on 17 carries by Ward). Last week against Lamar it was Demarcus Felton's (5-7, 205, Sr.) who started. The Houston-Dekaney product has 69 yards on 17 carries with 2 TD's this season but also left early against Lamar with a possible concussion. After him it was Ta'Zhawn Henry (5-7, 170) and Sarodorick Thompson (6-0, 200) seeing the field at RB. The two freshmen have a combined 97 yards on 17 carries and 4 TD's (two each). Henry, a Houston Lamar product, is also a threat out of the backfield with 4 receptions as is King. At this point the status for Ward, King and Felton is up in the air. Helping the running game are tight ends/fullbacks Donta Thompson (6-5, 225, Jr.) and Tyler Car (6-4, 260, So.) who are both great with seal blocks to spring their backs with outside lanes. Kingsbury will get both on the field in 2 and 3-back looks plenty as well.
A culture is set
Gibbs help set the culture of an aggressive, hard hitting defense that preached forcing turnovers in his short but important two-year tenure at Houston. The coaching lifer has done the same in Lubbock as his defensive units have been in the top-25 the past four seasons in turnover's forced.
Of course, it helps to have talent which Gibbs has in linebackers Dakota Allen (6-1, 235, Sr.) and Jordyn Brooks (6-1, 240, Jr.) in the Red Raiders' 4-2-5 scheme. Both future NFL linebackers fly to the ball while playing fundamentally sound with a combined 20 tackles (10 each) so far on the season. Riko Jeffers (6-2, 245, So.) is actually tied as their leading tackler when Gibbs ads in a third linebacker on the weakside. These three are able to free flow to the ball so quickly because of the behemoths up front, led by tackle Broderick Thompson (6-3, 305, Jr.) and nose guard Preston Gordon (6-1, 280, Sr.). The ends are manned by Eli Howard (6-4, 270, So.) and Kolin Hill (6-2, 245, Sr.) at the "rush end" spot. The Red Raiders are a legit two to three deep at each position along the front-7. Just as Jeffers isn't listed as a starter, neither is rush end Tony Jones (6-2, 225, Sr.), though he leads the D in total tackles (13), tackles-for-loss (4) and sacks (2). Jones is a true speed rusher in every sense, so Houston's Josh Jones will have to be prepared at his left tackle spot. Joseph Wallace (6-1, 315, So.) and Nick McCann (6-2, 310, So.) provide plenty of beef along the down linemen in reserve as well.
Just as their running back core has been besieged with injuries, so has the secondary as one of the team leaders in strong safety Jah'Shawn Johnson (5-10, 185, Sr.) hasn't played the first two games after off-season shoulder surgery. He is listed as a starter on their depth chart for this week however but is still a game time decision. The Ennis native and team captain led the unit last season with 97 total tackles (68 unassisted), including 4 for loss and 5 pass breakups. If he's not able to go either John Bonney (6-1, 205, Sr.) or Thomas Leggett (6-0, 185, So.) will play in his place. Bonney has 10 tackles in Tech's two games while Leggett adds 4. Vaughnte Dorsey (5-11, 200, Sr.) is the other staring safety as he's fourth on the defense with 9 tackles (8 solo) along with an interception. Houston's defensive backs coach last season, Clay Jennings, leads Tech's this year and has ballers at corner in Adrian Frye (6-0, 190, RFr.) and DeMarcus Fields (6-0, 200, So.). They'll both man-up on the outside along with reserve corner Desmon Smith (6-2, 190, Jr.) as Frye leads the unit with 3 pass breakups along with 2 interceptions (for 53 yards in return) while Fields adds 2 pass breakups himself. Douglas Coleman (6-1, 190, Jr.) has 8 solo tackles as the nickel back.
Which defensive unit will show up for Tech Saturday afternoon? The one that allowed 546 total yards (210 rushing) to Ole Miss or just 182 total yards to Lamar? While Gibbs is aggressive, he doesn't blitz much, using a lot of movement up front via slants and twists along with disguising which side the four rusher will come from in order to confuse opposing offensive lines.
Special teams wise, the Red Raiders have allowed 35 yards per kick return but on just four attempts, so look for Marquez Stevenson to have a big game there. Their kicker, Clayton Hatfield (5-10, 185, Sr.) is 2-for-2 on field goals this season and 35-of-42 for his career. Punter Dominic Panazzolo (6-5, 210, Sr.) is another huge Australian (where have we heard that before) who averages nearly 40 yards per punt while pinning opponents inside their 20-yard line on 3 of his 9 punts. Opponents haven't returned a punt yet this season. Reserve receiver De'Quan Bowman (5-11, 190, Sr.) is a major threat to Houston's special teams coverage units as he averages nearly 27 yards on kick returns and 29 on punt returns (aided by a 49 yarder against Lamar).
Keys to the game
Though both teams love to get the ball out of the hands of the quarterbacks quickly to playmakers in space, this WILL NOT be an east west game, but a north south game. As in which team can establish a more dominating run game. Of course, when both teams do employ their quick screen games, sure tackling will be a key. Cougars defenders had too many missed tackles in last years 27-24 loss in Houston that led to huge plays for the Red Raiders. Turnovers on offense will also be a huge factor. Houston had FIVE turnovers in last year's contest. That cannot happen again if the Coogs hope to leave Lubbock with a victory. Gibbs isn't a huge blitzer, so can the Houston O-line hold up against a 4-man front while giving King enough time to throw deep? If so they can burn Tech's secondary, assuming Cougars receivers don't drop as many passes as they have the first two weeks. Defensively for D'Onofrio's unit, secondary and linebacker communication will also be key. When allowing slot receivers to run from one zone t the next the safeties/corners must pick them up as the linebackers release them when in various zone coverages. Summing it all up, the winner will be the team which makes the fewest mistakes (dropped passes, turnovers and penalties).