THE VERDICT:
An upset is not a complete impossibility, but Houston should have this one well in hand. Houston 79.83, Oral Roberts 63.60.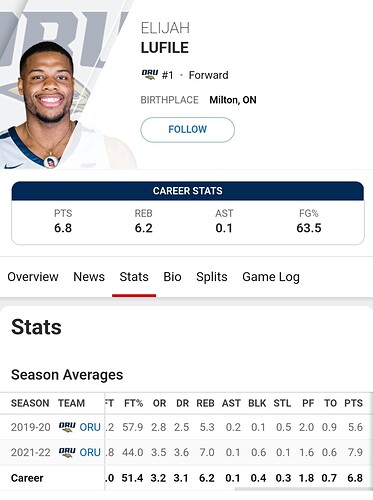 Something i just heard, Elijah Lufile, who averaged about 8pts, 7rebs last season turned pro.
According to his instagram, he announced his decision October 22nd.
And is playing in the G League.
That'll hurt Oral Roberts this year for sure. Guy was a bruiser.
Players to watch:
Max Abmas (16ppg)

Issac McBride (15ppg)

Kareem Thompson (12ppg)
Carlos Jurgens (10.5ppg)
Connor Vanover (15ppg)
Deshang Weaver (5.5ppg)
Patrick Mwamba (8ppg)
A more talented Rice. Is how I view Oral Roberts. We will see how they guard on Monday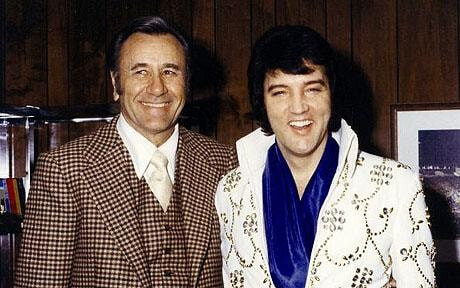 Pesik's oral roberts Preview
about oral: Elite offensive potential… soft and really bad at defense. led nation in made 3s last year
starters/ rotation
6'0 Max Abmas - Elite level scorer/shooter - former all-american
6'2 Issac McBride - Elite level scorer/shooter
6'5 Kareem Thompson - really good scorer, and from the 1st 2 games drastically improved shooter
6'5 Carlos Jurgens- really good driver, who loves to post up smaller players -not good shooter
7'5 Connor Vanover- elite shooter and shot blocker (chet lite) soft and skinny can be bodied
6'7 Patrick Mwamba - stretch 4 (uta transfer) passable shooter (did not play last game- no reason given)
6'7 DeShang Weaver - stretch 4 passable shooter
6'2 Trey Phipps- elite level shooter but cant create his own shot
their season so far: played st marys close despite a bad 1st half from abmas (played closer than vermont), blew out a d2 team
thoughts on the game: 2 potential outcomes for this game, a blowout win, or a high scoring shootout… it should be an absolute massacre on the boards for us , there starting lineup has 4 sub 6'5 player, their average weight on their main core is 190lbs, Vanover is only 220lbs despite being 7'5, and their defense isnt good … we are either scoring on them or getting offensive rebounds and scoring on them…Vanover size might be an issue but good boxing out should handle it.
their O vs our D is the question mark- we are good enough to force them into a lot of tough shots, but depending on the game they are goof enough to make tough shots… they could give us "its just one of those games" but that isnt happening every game (for a full game), so talking odds we should be good… calling a 15+ win
Don't understand how ALL these no-name teams in the middle of Timbuktu have successfully recruited at least one or two 7 footers and our big arse school's in the middle of the 4th largest city in the U.S. only had one 40 years ago from Nigeria.
For one, many of these 7 ft players wouldn't be playing for our team. We aren't trying to recruit 7 Ft players we are recruiting PLAYERS.
Elvis performed at ORU and my mom worked backstage for a concert there. Grandpa worked in production. Several relatives attended ORU.
He knocked over the drinks for backstage workers and kept walking. My mom hates Elvis for that. Lol
I've been to multiple ORU games during Thanksgiving breaks over the years. They meber had a great crowd as the students were always off campus that week.
Like Elvis being in the house
I was impressed with St. Joe's over the last 2/3 of the game. Played us pretty even after we jumped them 34-11 in the first 13 minutes. They were aggressive in driving the basket and in defending us.
Oral Roberts is better than St Joe's.
We need Sasser and Shead to start shooting like one of the best backcourts in the nation if we are to reach our potential. This 14 for 41 crap against Northern Colorado and St Joe's ain't gonna cut it.
It's early. But our front court.
J'Wan is averaging 16 and 9.
The freshman is averaging 16 and 10.
Reggie giving us some good stuff off of the bench. Averaging 4 and 4. Playing tough D. As always.
36 points and 23 rebounds per game combined from those 3. Man. That's such a breath of fresh air. More so from the scoring side.
Their freshman guard, Cam Amboree, played at Shadow Creek. So I assume he's a former teammate of Ramon Walker. In fact, they have 6 kids on their roster from the Houston area. Wow! Quite the homecoming for their team.
Wonder if there will be a decent sized group of Oral Roberts fans at the game.
Guess we don't miss Carlton as much as was expressed at the end of last season . . . . .
He was great but every team doesn't need to win the same way