Don't we have a bb game that day at home?
Ok prob it's earlier then or 8pm or so
i hope its before the football game. I'm not watching Tulsa complete 40 yard completions while Sasser is raining down 3's.
Hopefully hoops is an early game so we can make both
Me and the Wife will be at the game, nothing to look forward to, but I would not want to miss last home game of the season in the AAC.
Way to rep 09 !
Go Coogs!
I was thinking that. Also wonder how they handle parking that day, I have a basketball parking pass but not football.
So, we're playing Tulsa for the last time (hopefully for awhile). Houston is -12 favorite. Let's close out the regular season with a win at home. High likelihood we aren't playing during championship week, so let's hope we get a good bowl the players can have a good experience at.
Hopefully a long while. I won't miss having to share a conference with those floppers.
Awesome post.
Thoughts for all of our seniors.
THANK YOU and You all are forever COOGS.
Basically, UH's all-time most played series is coming to end……with UH routing the Golden Unicorns errr Hurricanes in humiliating fashion.
GO COOGS!!!
I always called them the Golden Showers…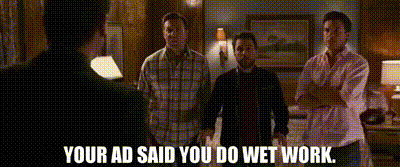 Basketball 1:30
Football: 6:30
Let's go!
Tulsa is our Alltime foe. This game is #46 in the series.
My first Tulsa game was 1966. We scored 73 against them.
In 1968 they returned to the 'Dome and we scored 100 on them.
For some reason I had the idea that Coach Yeoman really did not like Tulsa.
They showed GJ Kinne has Incarnate Word in the playoffs, I can still see that guy running all over us.
The last UH FB game preview at Underdog. Its been a great site for our AAC days.
"Cougar linemen will be counted upon to apply pressure on a Tulsa offensive line which surrenders the fifth-most sacks in the FBS"
Cinci and Tulane square off Friday. USF and UCF kickoff 30 mins before us. Slim hopes but a hope nonetheless