What : University of Houston men's basketball back in action
Who : University of Montana (from Missoula, Montana) men's basketball team
Where : The friendly confines of the Third Ward Thunderdome, the Fertitta Center
When : Friday, November 24th at 3:00PM Central / 1:00 PM Pacific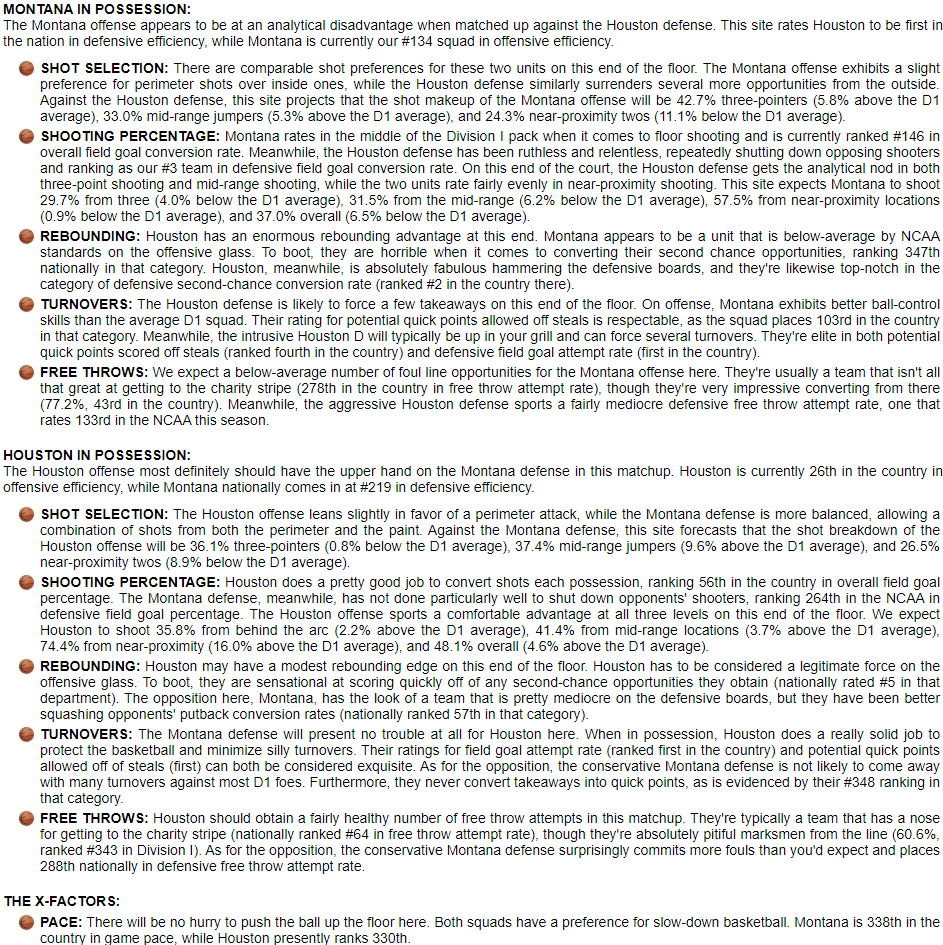 THE VERDICT:
The margin of victory here is projected to be north of 20 points. We like Houston to come away with a rather comfy win. Houston 74.85, Montana 53.09.