Moving on from Rice. We opened as a 7 point dog.
Only 7? That's astonishing.
In classic Coogs fashion, we roll the.after a head shaking loss.
Yea that sounds about right. See if Dana was right about the players just writing off Rice.
You think parking will still be $30 Or does it go up?
Both teams have had issues with being focused so far this season. TCU thought they could just beat Colorado without trying hard, similar to UH and Rice. Not sure TCU made any improvements in the Nichols game, but maybe some unseen work.
I think UH comes out to play harder this game than the Rice game. If TCU had beaten Colorado, I would pick UH to win. However with both teams having something to prove, I would guess TCU for the win. At this point their talent level is notably higher.
At least the weather will be nice
Not possible for any team to have a higher talent level. CDH has had 5 years to recruit the best players in the world . . . . . just ask any Coog football fan . . . . .
We've beaten teams with "higher talent levels" in the past. I guess coaching was the factor in those wins… those coaches certainly didn't go into those games saying that they shouldn't win because of talent level. AlI I have heard this off-season from Dana was that this team "looks like a Big 12 team" and " they're bigger". At this point, I'm not sure what to make of statements like that if the "talent level" is not there.
The 'looks like a big 12 team' reminds me of Blazing Saddles and the fake Rock Ridge. It looked like a town.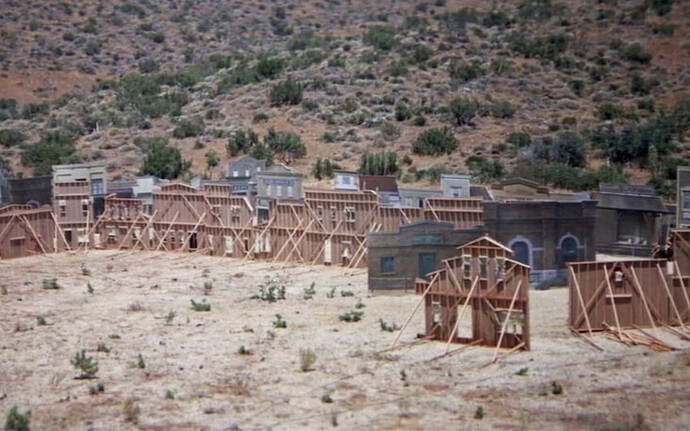 Our offense will have to execute early and often to have a chance in this one. Looking forward to this!
Remember, we could be playing our 1st conference game against tulane this week.
Go Coogs
Not just coaching but also player mindset and desire (a major factor in Rice game). Including the first statement with both teams looking to prove something, that is where I think talent level becomes a factor. I expect both teams will be more focused for this game thus athletic ability will come into play as one factor. Taking just the one statement without the other, changes the meaning.
So that wasn't the case all of previous wins against P5 teams?
What are you trying to get at?
I am talking about the game this Saturday and factors for THIS game. Not sure what previous P5 games have to do with anything for this Saturday and this season with these players.
You said talent level is the major factor in UH likely not winning on Saturday. That hasn't been the case in the past. So, coaching is the factor.
I listed it as a tie-breaking factor with effort being equal. TCU average recruit ranking score is a higher number than UHs.
Coaching is not THE factor, but will have some impact yes. Dana has 3 wins over TCU from WVU days. Sonny and Dana have split their two head-to-head games with SMU-UH at 1-1.
So what is your point on the coaching or other aspects?
Nevermind, you don't understand I'm saying.