I think its the Mexicola varietal, good down to 18 or so.
Spaghetti squash is very underrated.
May 2023 - I'm getting squashed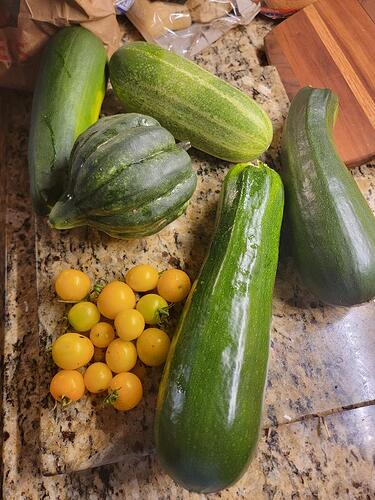 Took one of the zukes, chopped it up, added it to leftover spaghetti and 2.5 ice cubes of basil pesto and 3.5 min in the microwave and, voila!, lunch.