Yahoo article today, Guess some politicians want to get theirs.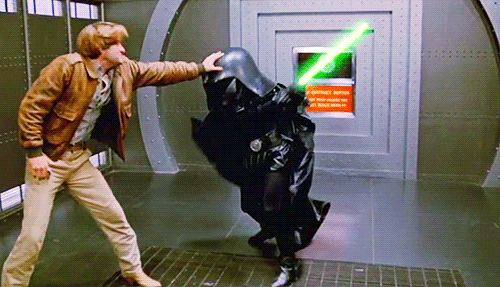 This is no big deal. He's obligated to make noise.
This guy's admitting he got caught flat-footed. He'll grift 3-4 million from Bruin alumni and come out and say there's nothing he can do about it. And the beat goes on.
I think this is grandstanding- he has to make it seem like he is fighting for CAL and that he is fighting to keep the PAC together so if it collapses and Sandford and CAL are SOS, he can say …I tried.
He also has Presidential Aspirations so this gets his name out there
In Texas the pols had to decide what to say and not say when A&M and then UT left for the SEC. We've never seen a school prevented from moving to a new conference.
I'm confused. Is it there no authority or no requirement ? I can believe there "is no requirement for
a decision" from BoR but find it weird if they had "no authority" .
A spokesperson for the UC Office of the President said the regents had no authority to prevent
UCLA's move, which became official June 30:
"There is no requirement for a decision from the University of California Board of Regents or the
Office of the President."
Yeah I think this is about being able to say he fought for Cal. He might make some noise that Cal needs to be included in the deal. Which won't happen, and that will be that.
Is this the guy that got recalled?
Yeah, but beat it easily. He'll be reelected. What he has to do is try to make it appear as if he can influence the move. I think you'll see Cal get a piece of that B1G payout directly from UCLA.
Look at 'em squirm!
Welcome to our world Cal, Oregon St., WSU…
Buckle up because it's gonna be a bumpy ride!
Lack of leadership. Joel Klatt saying that teams like Texas and OU, subsidizing the Athletic Departments of Kansas St or West Virginia. That eventually this was gonna happen.
Thats how the United States is. Thats how the European Union is. More prosperous states helping out the less prosperous states. Flawed yes, but stability.
For the fat cats like Texas, like USC to secretly plan their exit & not care about the well being of the schools they're leaving. Its disgusting & if the "corporate media" had any balls, those schools should've been raked over the coals.
But of course ESPN and Fox Sports are the ones pushing for this conference realignment, to make their TV contracts with the SEC and Big Ten look even better. So, those greedy _____, will get off scott free.
I do want a strong Big 12, but i dont want particular schools left behind. Do i care deeply about Washington St, or Oregon St. Not really. But do i think its unfair that Washington St, whos beaten USC on the football field is now being talked about as a nobody. "Who wants them anyway, they're in rural Washington with not a huge fanbase."
You know what i say to that. B*llshit. College Football shouldn't be about only the big brands. Or the major TV markets. The small markets shouldn't be looked at as less than. Which we're heading that way with the 2 super conferences idea.
Peformance on the field doesn't matter. Its all about eyeballs & the dough.
Thats why Texas whos lost to Kansas x2 since 2016, still think they're BMOC. They're arrogant pricks. With no draft picks last year. Wear that
Happy Sunday

They can't block them from leaving
One time I was at a casino in San Jose and Oregon and Stanford were both top 10 and playing each other that same day…
I happened to strike up a conversation with an Arizona fan who literally scoffed at me when I told him I was a UH fan.
He made the same retorts about UH Football that you expect from an SEC fan… This is before we beat them at our house and theirs…
My Mom used to live on the coast of Oregon and the owner of the land she rented was an OSU fan… Same thing… Got laughed at when I said I was a UH fan until they saw us beat Pitt in that epic 4th quarter come back at the Armed Forces Bowl.
My point is this is how most PAC fans view UH… I don't give a damn about who gets left behind from the PAC… Is long as it ain't us again!
That's what regionalism produces. Folks think there schools play the best brand of FB.They uninformed like most folks. Remember when we destroyed Rutgers in their stadium there fans were in disbelief in the stadium, it was like who these guys. That's what makes it fun being a Coog. Like when we dominated OU in our first match up, we shocked then nation. Also losses to UConn's in the very same year of the world make people scratch there heads about us.
The Jibba Jabba Manifesto
+1
And wait…so Mich and OSU aren't subsidizing the athletic departments of Minnesota and Northwestern?
This cat is a shill that left some talking points behind
I went to the games when we played UCLA in the Rose. I overheard an older woman in a group of UCLA alum ask "who even is Houston?". I thought how ignorant can you be, you don't know the fourth largest city in the country and you don't even know your own history with the game of the century.