Your assessment is spot on!
Nevit I believe was listed at 7'5. Never played much but hung around a long time.
Yao, for as tall as he was, actually had short arms
He's is the NBA.
So so might be inaccurate.
Perhaps we should pursue someone shorter. Someone less conspicuous, someone under the radar.
Someone who is only 7'-2" or even shorter, 7 foot.

The UCF loss is still our only conference loss in the FC since moving in 3 seasons ago. Game day was there that day.
Tacko Fall had a great game that day!
I think it was Gary Payton
Could have been Jabbar or Walton, also. That probably rounds out your top 3, anyway.
Timely mention of Bill…just stumbled across this…posting because he's such a favorite of the board…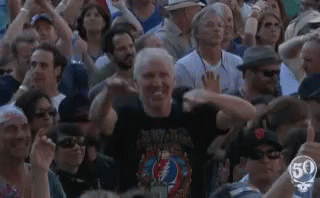 Taco was much better his senior year. He was a rim protector and could score a little but there were some other good players on their team that year who actually made it to the NBA and were much better than him His team lost to Duke in the NCAA and it was close even though they had Zion on their team.
There were a few college players who were either 7-7 or 7-8 but who couldn't move really. Some started out at D1 schools but ended up transferring to very small programs. Two were from England - one was Neil Fingleton (Holy Cross) who died at age 37 due to heart failure. Another was Paul Sturgess who played at Mount State University. The other was Kenny George - he started out at UNC-Asheville but ended up having to retire from basketball due to health issues. Usually when people are that tall, they have serious health issues. Sad but true.
I don't think any of the other's on that UCF team made the NBA, but I could be wrong. Just don't remember any of the guards signing even a 2way contract or such.
You could be right. I was thinking that there was one player on the team who was a good outside shooter who did get drafted.
I cant see this guy diving on the ball like our players do. It would take him too long to get to the floor.
Imagine being so tall you have to always wear a parachute?