My son started celebrating Cougar Red Fridays during his senior year in high school. I frequently celebrate it as well. Sometimes with NC State or Ohio State gear, but I still celebrate.
UH Twitter account going all-out today

Cougar Red Friday's even during non-football season. Out running errands today and headed to grab lunch where Coog gear is needed to reinforce #H-Town Takeover.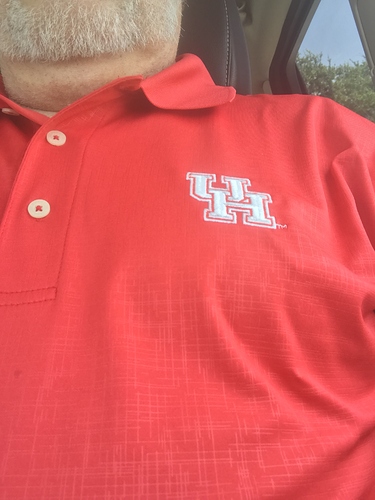 Red is a primary color along with blue and yellow. All other colors are derived from these three. The color "burnt orange" was discovered by ancient man who compared his ancient donkey's p*ss to his herman chart and thought 'my donkey needs water'.