I bet my bride wouldn't mind the trip, but getting her to the games instead of enjoying Hawaii might prove to be a challenge.

looks like they added gtech as the last team …could be a decent tournament depending how the brackets are set up
we will be the only tournament team in it though
What teams are schedule for that tournament?
Ball State, Boise State, Georgia Tech, Hawaii, Portland, UTEP, and Washington.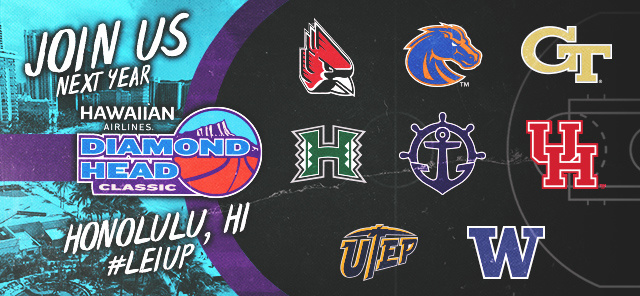 Washington has a good recruiting class coming in
They have the #3 and #8 recruit along with 2 transfers from USC and KY coming in.