Did they check with Houston Christian HS first? My sister's kids went there. Everybody calls it Houston Christian.
Maybe HBU will go by HCU. If they try to be called "Houston Christian" I predict confusion and perhaps litigation unless they coordinated this beforehand with the HS.
Wait…i thought they were in the Baylor system
Why would they drop 'Baptist'?
Was it affecting enrollment?
That's funny. Sucks for my friends who went there.
Probably should've revamped the whole name instead of adding Houston. Wonder if they keep the husky?


Doesn't roll off the tongue as easy.
They could always go by, THE Houston Christian.
TCU has history with the Disciples of Christ Church. HBU is abandoning the Baptist church?
Both SMU and HBU and even to a degree TCU and Baylor want to move away from their respective churches. I guess they want more people applying even if they're going to reject them.
Per HBU (via HBU Announces Name Change to Houston Christian University):
After several years of research and the Board of Trustees' prayerful review, the University desires to adopt a name that welcomes the many students enrolled who come from many different denominations of the Christian faith as well as those who claim no faith.

As of September 21, 2022, Houston Baptist University will become Houston Christian University.

Houston Christian University more accurately epitomizes our student body and reflects the faculty, staff, alumni, and community we serve.
not part of baylor (waco)
and neither is baylor medical
Weird…because i have a friend, whose ex-wife works for HBU and since she works there, her kids get reduced tuition rates for both HBU and Baylor so they are connected in some way.
The University's Foundational documents clearly reveal that our convictions as an institution of higher learning have not and will not change. Our unwavering brand of traditional Christian higher education, rooted in a biblical worldview, is ever more critical in a fractured society in need of Gospel restoration. We are committed to being a distinctly Christian university and desire to welcome all Christians to benefit from our excellent academic programs.

Houston Christian University will not conform to this world and will continue to boldly glorify God by molding the next generation of educated disciples to think critically and act biblically long after they graduate.
So they're still Baptist.
What are you trying to say?! Huskies aren't Christian!!! How dare you!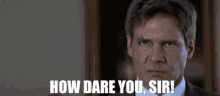 Not necessarily.
"Houston Christian" is most likely a "descriptive" trademark, meaning that the HS would have to show that it has taken on "secondary meaning" in order to be entitled to protection.
Won't be an easy case.
LMFAO

they're definitely Christian. Just wanted to know if they revamped everything