Is there interest from members of this board to form a fantasy football league? [poll type=regular public=true]
I'll move this thread into the Cougar Football section once its gets closer. I'm sure well get more attention there.
Thanks to those who voted. I'm thinking a draft day of 9/5/17 is a good choice? Its after Labor Day and after the preseason games. Is 7PM central time a good time?
12 teams.
Roster Positions: QB, WR, RB, TE, W/R, W/R, W/T, K, DEF, BN, BN, BN, BN, BN, BN, IR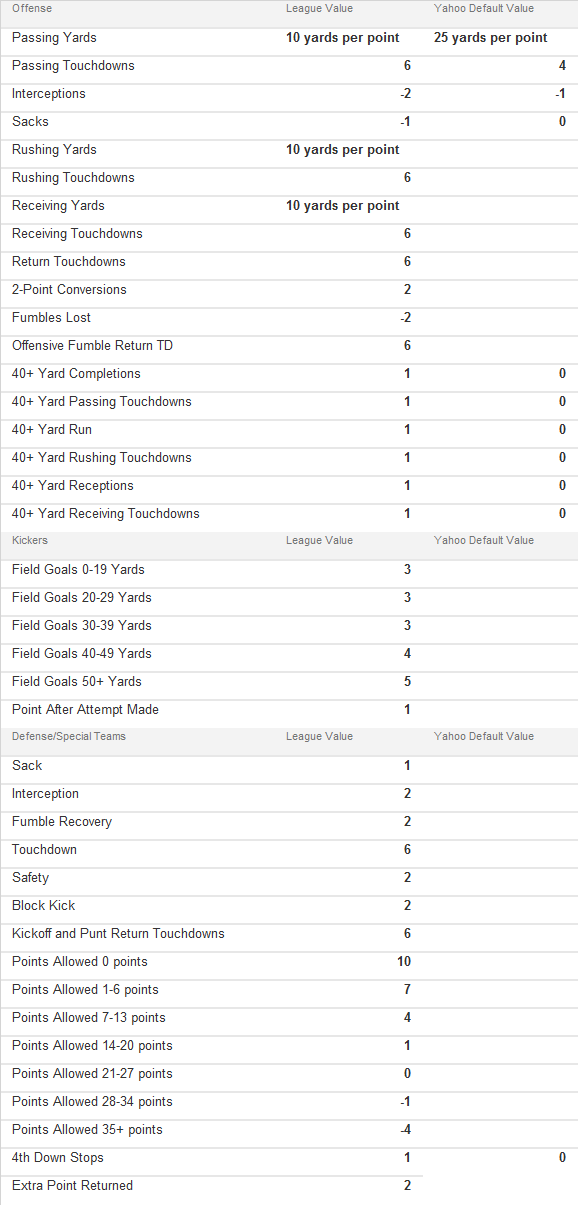 I'm open to making changes.
Moving this thread to the Cougar Football section. I'd like to see if people are interested in forming an annual fantasy football league to build camaraderie within the coogfans community.
Draft is a month away just after Labor Day at 7PM Central Time, and just after the preseason games.
11 spots available but sign up now to save a spot.
I'm open to making league changes if there are suggestions. Thanks!