Video from the AAC with Hali Oughton running down the poll:
I want to know who snubbed a top 10 team in favor of USF and Temple.
Saw this little graph on ESPN earlier. Curious, why is Cincy not a more favorable team this year? Did they lose players? QB situation?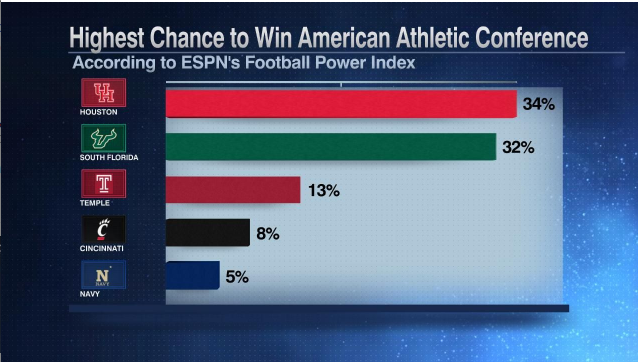 That Oklahoma vs Houston game will be like CFB playoff game. Loser most likely won't make the playoffs! Game tips off at 11 am.
They lost all their WRs (the only thing that kept them in their game with us) and are a mess at QB. I've read that Kiel is #3 on the depth chart.
There's no question, USF and Temple are better teams.