Houston LBs Matthew Adams, Tyus Bowser out after fight during event
.
Holy cow! A broken bone for Bowser? It's going to hurt big time with him being out against Navy. Bowser has been awesome at setting the edge this year. Dang it!
'Freak accident' to sideline Cougar for multiple weeks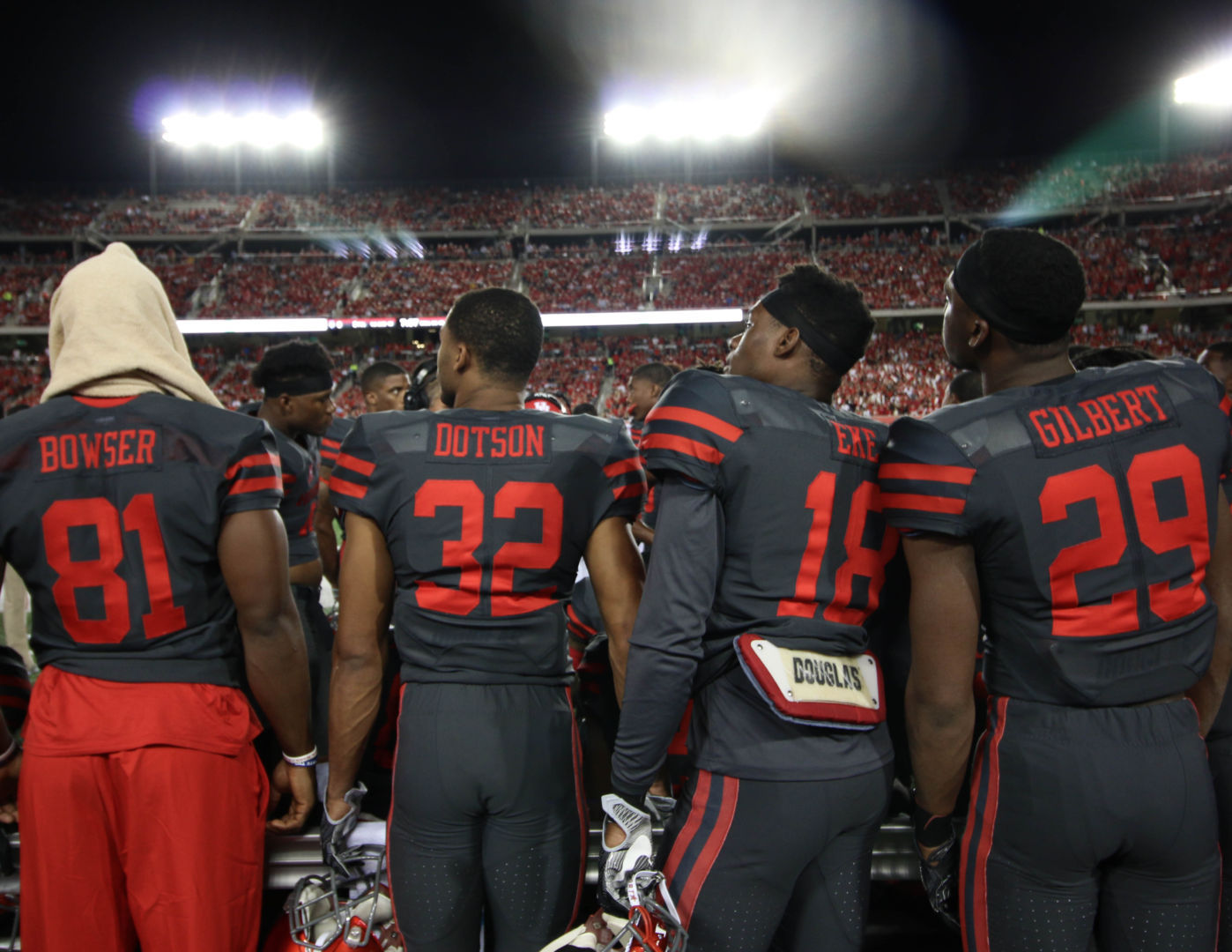 http://thedailycougar.com/2016/09/30/freak-accident-sideline-cougar/
.
Weird incident, but was impressed to see CTH be so candid about it. Both these guys are great players so hopefully Bowser can heal soon and they've learned their lesson.
A broken nose wouldn't keep a guy out. I broke my nose in HS and didn't even miss a practice. I've broken it 3 times and it doesn't stop you from doing what you do unless maybe you're a boxer.
Nothing like "family friday" to bring the team together. At least one of these two is a complete dumbass. WTF.
I'd rather they not fight, but if they do if rather it be with each other at a team event as opposed to at a frat house with some random nucklehead.
I am sure it wasn't a fight, more like it just happened. I have three brothers and stuff like that happened occasionally. Not intentionally, but as a brother you feel like you can get away with more you know. Throw an elbow or extra shove.

Just wear a protective shield on the helmet and he should be good to go?
I heard it was a jaw, which would be much harder to play with and be consistent with the timeline for recovery, but I don't have any way of confirming.
Seems odd that Herman said he wasn't sure what bone was broken in the post-game. How do you know a bone is broken if you don't know which one it is???
I'm thinking he considers it a personal matter to publicly say what bone was broken so he'd rather just be vague about it.
Reading up on this type of injury, it could be awhile before we see Bowser back; maybe by the Tulane game(?) since that's after the bye week. Gives him 5 weeks to heal:
I think Egbule is a quality player.
I saw Leroy Godfrey from Elkins high school play at TDECU when he was a senior in the playoffs. He didn't really do much. I'm sure CTO has been coaching him up. Hope to see him in the coming weeks.
UH linebacker Tyus Bowser out 4-6 weeks

University of Houston linebacker Tyus Bowser is scheduled to undergo surgery Monday to repair a fractured orbital bone near his right eye, coach Tom Herman said.
We might get him back for the last game or two and the bowl game.