http://www.uhcougars.com/sports/w-soccer/spec-rel/081117aab.html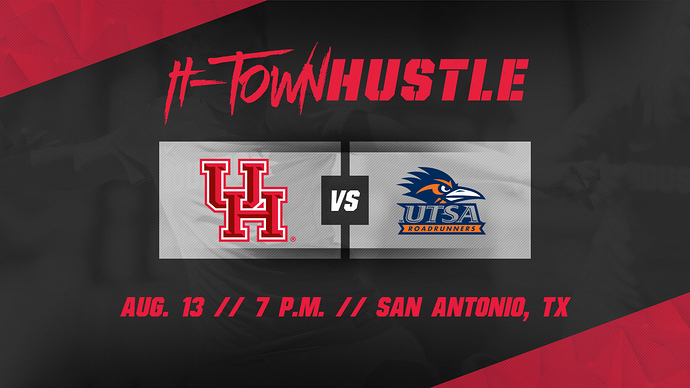 Last year, UTSA was 7-12 and the 236th ranked team in the RPI. Houston was 6-7-3 and 196th
Texas State beat UTSA 2-1 Friday night.
http://www.uhcougars.com/sports/w-soccer/spec-rel/081317aab.html
Coach's View
"It was great to finally face outside competition as we transition from the preseason to the non-conference," said Bocanegra. "I thought we had some very good moments and I was happy with the way we continued to attack for the entire 90 minutes. Most importantly we stayed disciplined and minimized our defensive break downs. If we continue to focus on the process, the results will come in time."
Up Next
Houston will open its 2017 campaign at home inside the Carl Lewis International Complex when it host Texas Southern Aug. 18, followed by a matchup with Northern Arizona on Aug. 20. Houston will play eight matches at home this season, as well as three matches against teams that made the 2016 NCAA Tournament field.