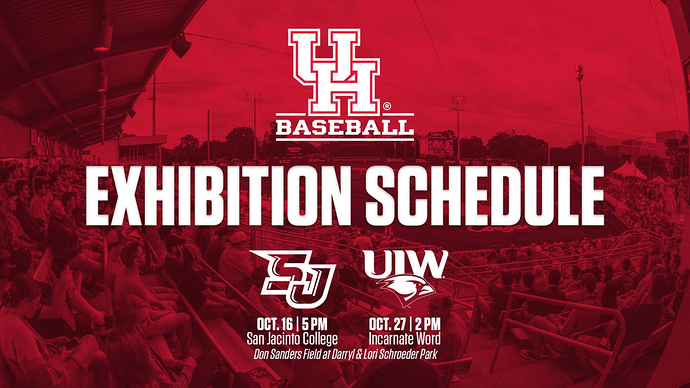 Fall Exhibitions
Oct. 16 | San Jacinto College, 5 p.m.
Oct. 27 | Incarnate Word, 2 p.m.
The UIW matchup welcomes back former staffer Ryan Shotzberger (2012-19), who enters his first season as the skipper of the Cardinals. Houston hosted San Jac in an exhibition last fall.
The Cougars will conclude their fall slate with their annual Red-White Game at 6 p.m. on Nov. 1. More details to follow.