Dana to Belk…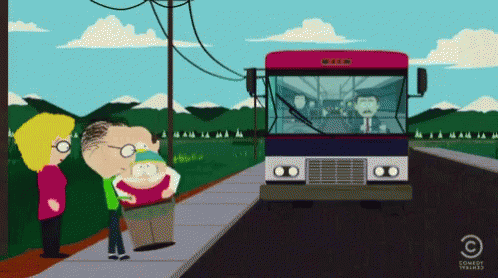 Our D is always out if position and constantly looks confused. Late substitution penalties are symptomatic of a coaching staff that is in way over their heads. At a minimum, Belk has to go. Here's hoping that Patterson will be the new DC.
If you want GP as DC, then be prepared for him to become the future HC. If GP has an interest, be assured he will lobby to become CDH replacement. Just a thought.
The defense also scored a safety & a TD, so there's that.
Yep thinking the same thing Patterson comes in as DC…Holgy gets canned… Patterson is next HC in waiting.
That's just talented players making plays. That's not coaching
When your team makes those type plays most teams win the game, but not our Coog's.
Thats the thing with 'the buck stops with the coach'. It has to work both ways.
The only way Dana does survive for another year is to make major change(s).
I guess we'll know for sure Sunday morning after our last game or if it lowers the buyout after 12/31/23. But if we wait until the end of the year it would further damage recruiting and limit our HC options.
We'll know pretty soon after Saturday's game if Dana will be here next year or not. If the coaching staff starts turning over and/or replacing low level guys and he's still here, he's gonna be here in August, too.
There's not a lot of point to firing him until the season's over anyway. You can't formally hire the new guy until his [regular] season is over, and the backroom stuff can start before you actually give Dana his walking papers.
IMO, there are exactly two reasons to fire a coach before the end of the season. Either:
He's done something egregious and you're firing him for cause, or

There's a potential Head Coaching candidate on-staff and you want to see what they can do.
This is clearly not either of those situations. Might as well just wait a couple more days to let him go.
Considering mid November a late stage of the game is the obvious problem with college football. A&M is of ahead of the game, so what…
If CDH is not gone by one week from today, it ain't happening this year.
Our recruiting cycle is jacked up regardless if CDH stays or a new coach comes in.
Let the new coach come in, salvage the recruiting fiasco the best he can, bring in transfers and instill a CULTURE here so when his first recruiting cycle commits, they have a building culture to commit to.
Right now…nobody wants to commit to us.
If the defense improves greatly under Patterson, UH possibly has a winning record and CDH is safe.
If the defense doesn't improve, why would you want to promote the coach of a bad defense?
No way in heck GP comes in as DC.
No good DC is going to hitch their wagon to Dana.
If GP took a DC job here then he's not bright enough to be head coach. It's not Dana per se. It's the trajectory and potential for being canned after one season. You can never take that off your Wiki.
I suppose that the ignorance of some of the comments in this thread sort of epitomizes college football fanatics.
If CDH's buy-out drops by ~$4 million in ~30 days, who in their right mind would possibly let him go any earlier? Now if one or more of you are personally willing to fund his buy-out, then by all means step right up, get off of this thread and go talk to Renu Khator!