Tuesday Night is getting interesting.
As Col. Smith would say "I love it when a plan comes together"
We need a lot of help. Our next two opponents give us nothing in SOS.
Uconn wont really drop our sos much their net is 80. Now tulane on the other hand…
UCONN was in Q1 territory for the road team until this week. But Q2 isn't bad.
Duke survived.
Unbelievable
I can't believe they came back from down 20, crazy
Mega meltdown by Louisville against Duke, blew a 23 pt lead w/ under 10 minutes to go at home.
Loserville was my nickname for them in CUSA…there you go!
Best outcome for us. Louisville was a 4 in the bracket reveal on Saturday. They win a couple of games like this and they're passing us.
The last 5 minutes they looked like a mess.
They lacked coaching, poise and physicality.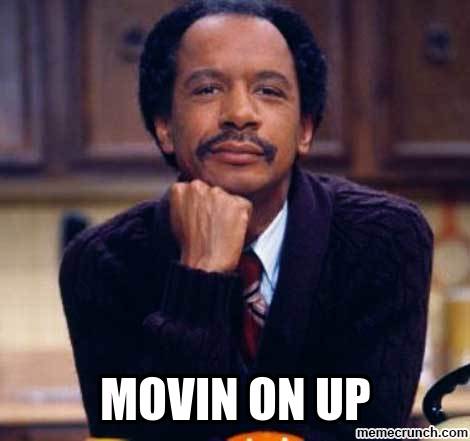 Fish don't fry in the kitchen…
…and beans dont burn on a grill…(later in the song)…now we're up in the big leagues…
I dunno fellas. I don't want our ranking to get too high. I prefer our guys keep a low profile and be underestimated.
Love me some Jeffersons…those lyrics fit our Coogs in 2018-2019:
Fish don't fry in the kitchen;
Beans don't burn on the grill.
Took a whole lotta tryin'
Just to get up that hill.
Now we're up in the big leagues
Gettin' our turn at bat.
As long as we live, it's you and me baby
There ain't nothin wrong with that.
Coogs rollin…and we're finally getting a piece of the pie!
Go Coogs. Peace.
Very nice loss by UT today. They fought hard and pulled out the loss to KSU in Austin, dropping them to 6-6 in conference and 14-11 overall. They can still have a losing season and really stink up basketball in central Texas if they focus.
Shaka Loss…Shaka Loss…let me rock you Shaka Loss!
Almighty Texas lost 11 games? Are you kidding me? We must be living in an alternate universe.



Ifs and Buts…Under the old system UH is probably looking at a 1 seed. We are 3 in the old RPI. Under this NET system it seems like the ceiling is 5 IF and that's a big if, Kentucky somehow floundered. It still seems biased for major conferences. 8-15 PSU was a Q1 loss for Michigan somehow. PSU had 1 conference win coming into the game. PSU has done jack squat impressive this year other than the occasional close loss.
I am confident, however that the committee won't ignore 30 wins regardless of conference affiliation. That is an eye-ball wow number. This team is headed for a 2 seed.