Issac Williams Qualifies for 110m Hurdles Semis
http://www.uhcougars.com/sports/c-track/recaps/070816aaa.html
.
It was fun watching this one as they didn't focus on Isaac at all and yet he snuck in to take 2nd. Glad to see another Coog make it through.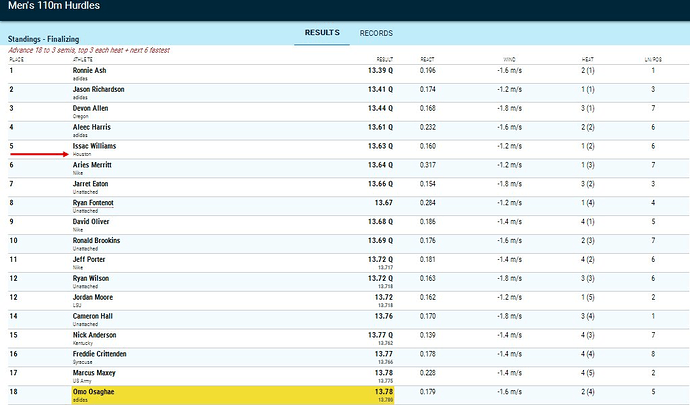 image h/t to Gonzoreiter
Williams' fifth fastest overall time guarantees him a spot in Saturday's semifinal at 6:25 p.m., where the top-2 athletes from each of the three heats, plus the next two fastest times will advance to the final at 7:52 p.m.
Race video embedded in this tweet: