Both were the top athletes for their respective sport in the conference.
http://www.uhcougars.com/sports/c-track/spec-rel/081716aac.html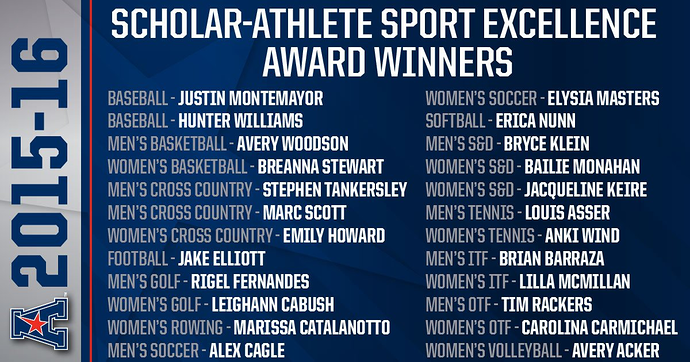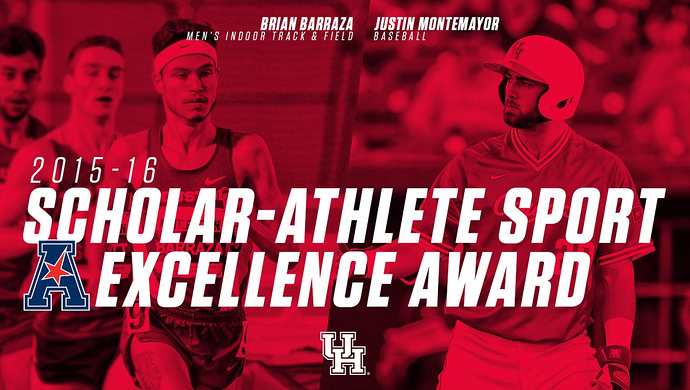 All-Academic Team Announced
Nearly 160 Houston student-athletes earn place with 3.0 cumulative GPA in 2015-16

The academic accolade was given to all student-athletes in conference-sponsored sports who attained a 3.0 GPA in the 2015-16 academic year, having completed two consecutive semesters or three consecutive quarters.
Among Houston's men's teams, Cross Country/Track and Field led the way with 30 honorees, while Football was second with 20 selections. Baseball was a close third with 19 members.
On the women's side, Cross Country/Track and Field led the Cougars with 18 award winners, while Swimming and Diving and Softball tied for second with 16 members.