She's so Mulkey.
Saw the welcome to nothing to do but worship LSU spirit rally for her … weird-o.
She made a big deal about taking her mask off at the press conference. What was that all about?
Was she the one who complained about the NCAA and said they needed to stop testing our college athletes and just let them finish out the season?
If she's upset about the recognition the women's BB team got a Baylor, she's in for a rude awakening. I figure
Football
Spring football
Baseball
Men's Basketball
Are going to be receiving more attention. Personally, I think this is a chance for her to go home and wrap up what has been a very successful career. She may even add an NCAA championship. She's done it before at Baylor. One would think it will be easier at L$U.
That's what I said lol
Coaches covering rapes and murder.
Man, we have a bunch of harpies on this board.
When did this place become…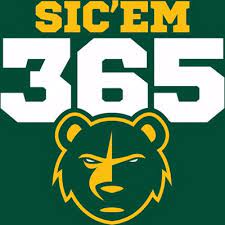 There's only room for three things here…
UH

UT hate

covid slap fights
Get back on track, please.
But for Ann Richards, Baylor would be in the AAC, at best, and UH in the Big12, at worst. It's hard to fathom what UH, especially football, would be but for Ann/Baylor.
That happened when the Oilers left for Tennessee . . . . .
That's not accurate. Ann Richards had nothing to do with Baylor/Tech getting in the Big 12.
Nope. Lots of contemporaneous accounts were made at the time of the relevant events. They've been posted on this site numerous times. In none of them is Richards mentioned.
Bob Bullock was the one who really got it done but plenty of accounts have said that Richards being a Baylor grad probably helped give his threats more weight.
UH definitely wouldn't have been in the Big 12 instead though. It would have been Texas and A&M joining the Big 8 schools with a TBD name (Big 10 is taken!).
If that had happened with Tech and Baylor also getting left out guessing the SWC would have stayed together and added a few teams instead of disbanding and us going to CUSA and the other three schools joining the WAC.
lol yep baseball is up there - if she wins it'll be a nice stop gap but if she loses no problems when does baseball start?
She wore her welcome out at Baylor. Always wanted to be at LSU like most Louisiana folks who grew up there so she can stay there