Kokuma among UH running backs vying for backup role
http://www.galvnews.com/sports/college/free/article_0cd8e3ed-f09a-5c25-84c1-de4674443697.html?mode=story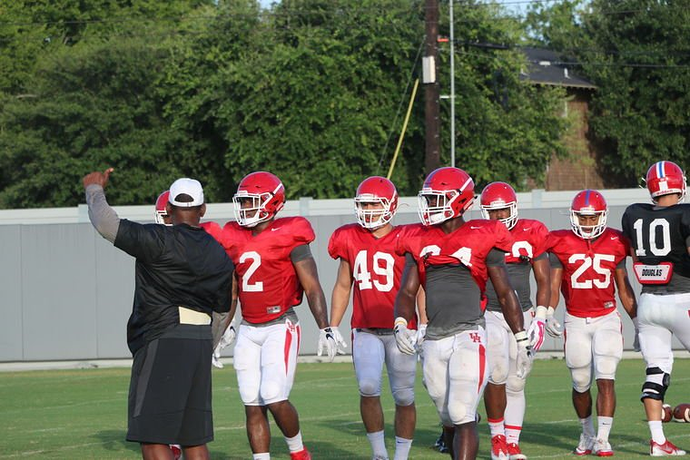 After just one week, neither Herman nor Pope are concerned with the inconsistent performances from the four primary contenders for the No. 2 tailback spot, and both feel confident a viable candidate will emerge in plenty of time before the start of the season.
And while only one will be listed as the backup on the depth chart, at some point during the season, it will likely take Nos. 3 and 4, as well, for the Cougars to go 1-0.