Few thousands will show up for the game. Remember UT/UCLA at the NRG 10 years ago? They were playing in an empty stadium.
The stadium wasn't TOTALLY empty, but you could have fit the crowd in the UH Rec Center.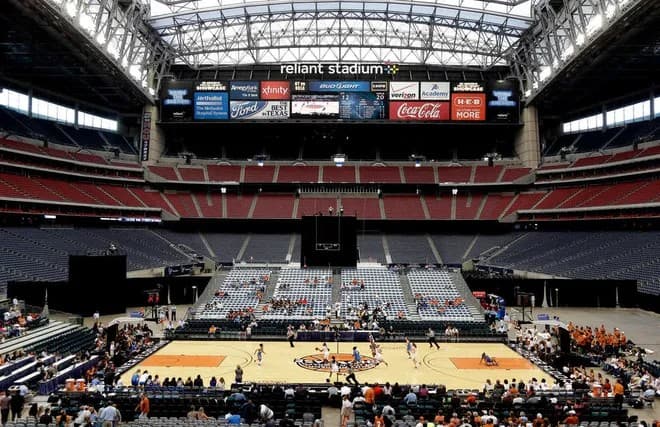 There must be something about gray seats.




I just don't get it. It's not like he needs the money. All this does is allow a regional rival/ rivals to benefit in recruiting your backyard.
if you can find someone to absorb this financial bloodbath why not sign off? I've seen TCU, Texas A&M and Baylor fail miserably in that arena - most ive seen was TSU-Prairie View in that arena
As the arena owner it would irresponsible to turn down a game like that. I don't see it as a big deal.
They're funding us. It's fine.
I don't either. Doubt seriously he would turn down UH money against someone decent.
Some of you guys seem to think that Tilman is involved in any way in the use/lease of Toyota Center or any of his other properties. He's not.
He hires people to make those decisions. I doubt he's even aware of this game. He's got other stuff to worry about–most of it much bigger picture.
He's aware of that

They don't have a vp of arena ops on staff yet (job was posted recently) so he's involved
Now he may not know about the amount of popcorn left or the soap in the bathroom but he knows who is playing in that arena cause they're playing around the nba schedule
LSU played Texas at the Summit in 1990. Pretty good game and pretty big crowd. Not much defense.