SHE IS the very best U of H President we ever had
Can you imagine that it has to take an Indian emigrant to take on the PUF?
I would like to see a vote for all yes and no. All politicians voting no on this should be exposed by all Texas media outlets.
I am an optimist. LET'S GET IT DONE!!!
The Texas Tech President should be right there along side her - requesting that both UH & TT get the funding needed to move them into the upper echelon of U.S. Universities right along with UT-Austin and ATM. Also the legislature should require that both UH & TT be sponsored & promoted by UT-Austin and ATM for AAU status.
Does tech really deserve it? They barely achieved R1, they've done less with more.
Whether Tech deserves it or not, WE deserve it more!
I don't really see it as a question of whether a particular school "deserves" it more than another. The state of Texas deserves to have better-funded public institutions that receive some measure of equitable funding. Both Tech and UH serve a significant number of students and are worthy of additional investment from the state.
Coogman91 - That's correct! UH & TT are each flagship universities for a group of schools located within market areas in Texas with populations greater than a number of other states. So the state of Texas should be actively promoting UH and TT up into top tier AAU status. It's really a no-brainer.
The urban masses, i.e, Dallas, San Antonio, maybe El Paso, need it more than Lubbock.
What are the chances we get access to this? Realistically?
I saw somewhere that we became Tier One in 2011? Tech achieved it several years later. And again, the Tech middle schoolers call us "cougar high".
Better than zero.

I have to think that she feels pretty good about the prospects if she's publicizing the trip. We won't get anywhere near "equal" funding, but we seem to be primed to get a pretty nice boost.
Probably is more politically viable to include Tx Tech as part of this effort.
This is not for or against a specific public university. The original intent of the PUF was for public university, There was only one then. It should be opened to all public universities regardless if we like them or not.
Deserve it? If referring to PUF access yes; if referring to AAU, no. However, with access to the PUF, they may be able to elevate to that level.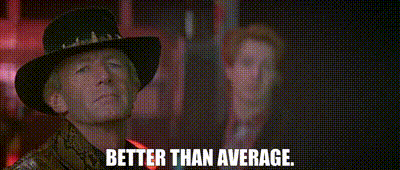 I thought the PUF and state funding go to the UT system and A&M system. If that is the case, UTSA, UTEP, UT Dallas are already taken care of.
This was done many years ago and a "fund" was set up for UH and TT.
Subsequently, ut and a$m convinced the legislature that their sibling schools should have access to that fund and that is exactly what happened.
ut and to a lesser extent a$m control the legislature.
True, we need tech fighting with us and the 4 largest public universities Ut, A&M , tech and UH should be getting that funding. Later on add Texas st which I'm ok with.
We only need what we're asking which is a small cut and doable and I think we win this one.